Glander International Bunkering provides marine fuel and bunkering services to over a thousand vessel-owners worldwide. Nexa was tasked with slowly updating each page of the website, as a pose to rebuilding the website. The site was very old and had been neglected - without out of date plugins, out of data core programming languages, with a lot of vulnerabilities. This meant that Nexa was tasked with cleaning up the core elements of the site, upgrading its features, to be in line with modern technology for websites. Nexa achieved this and provided additional support for creating new designs on most of the website.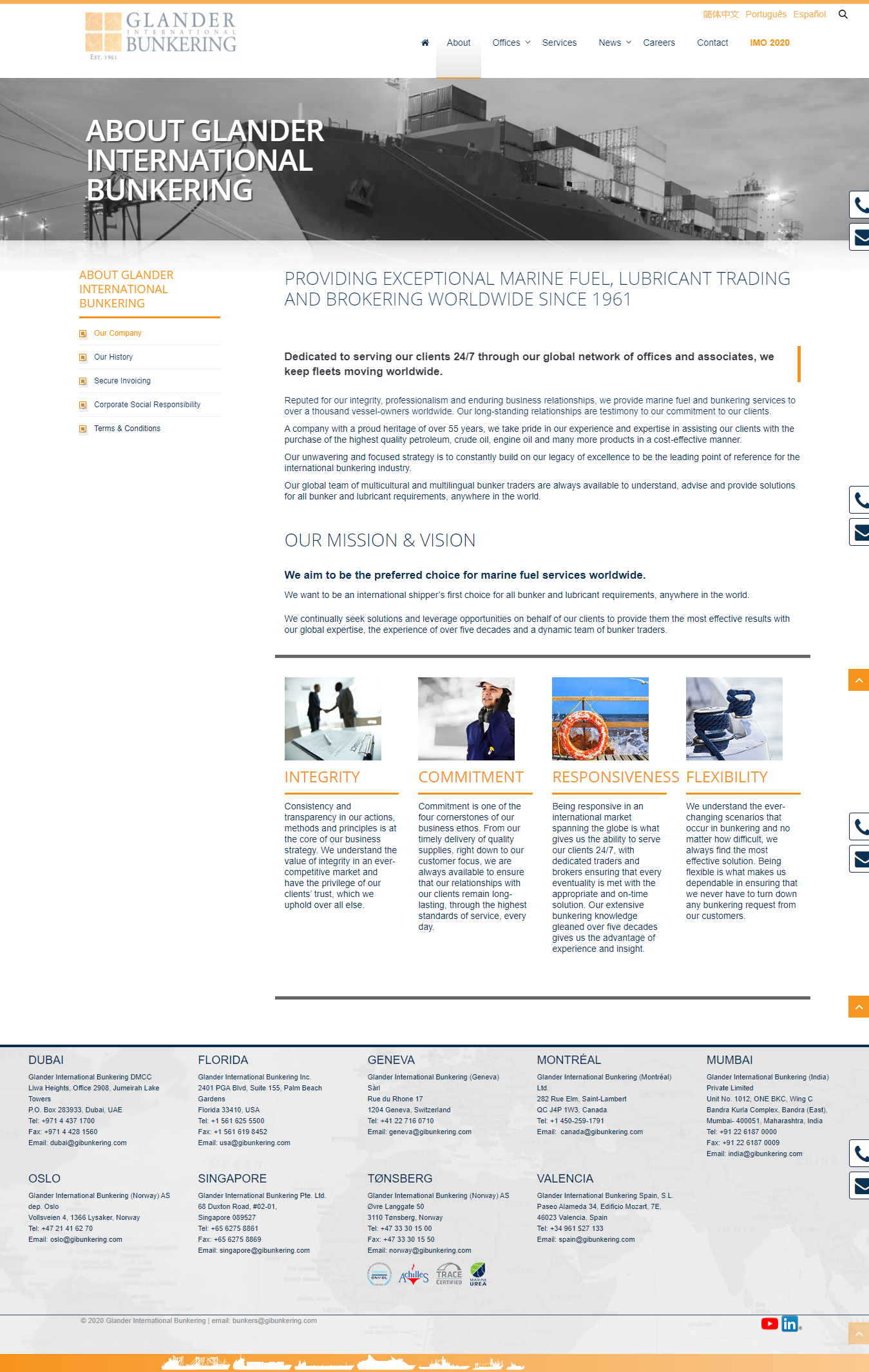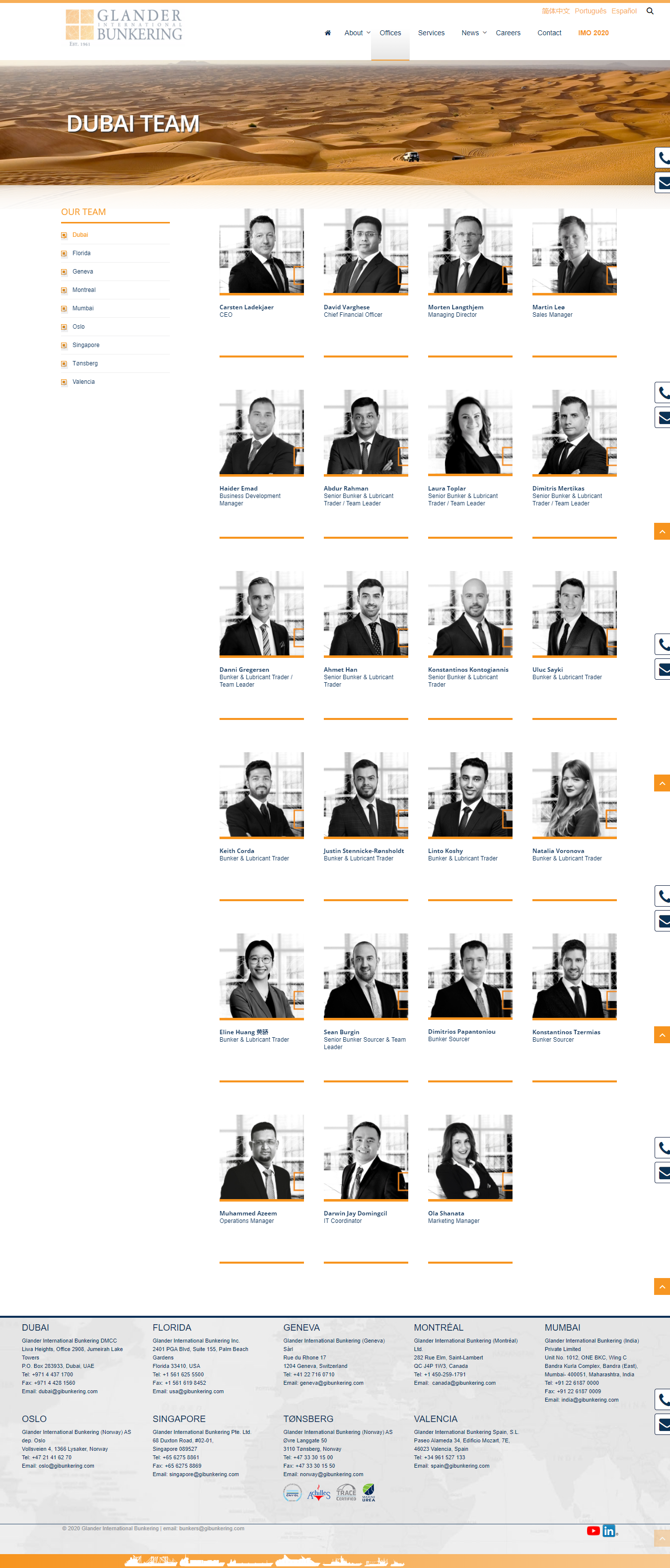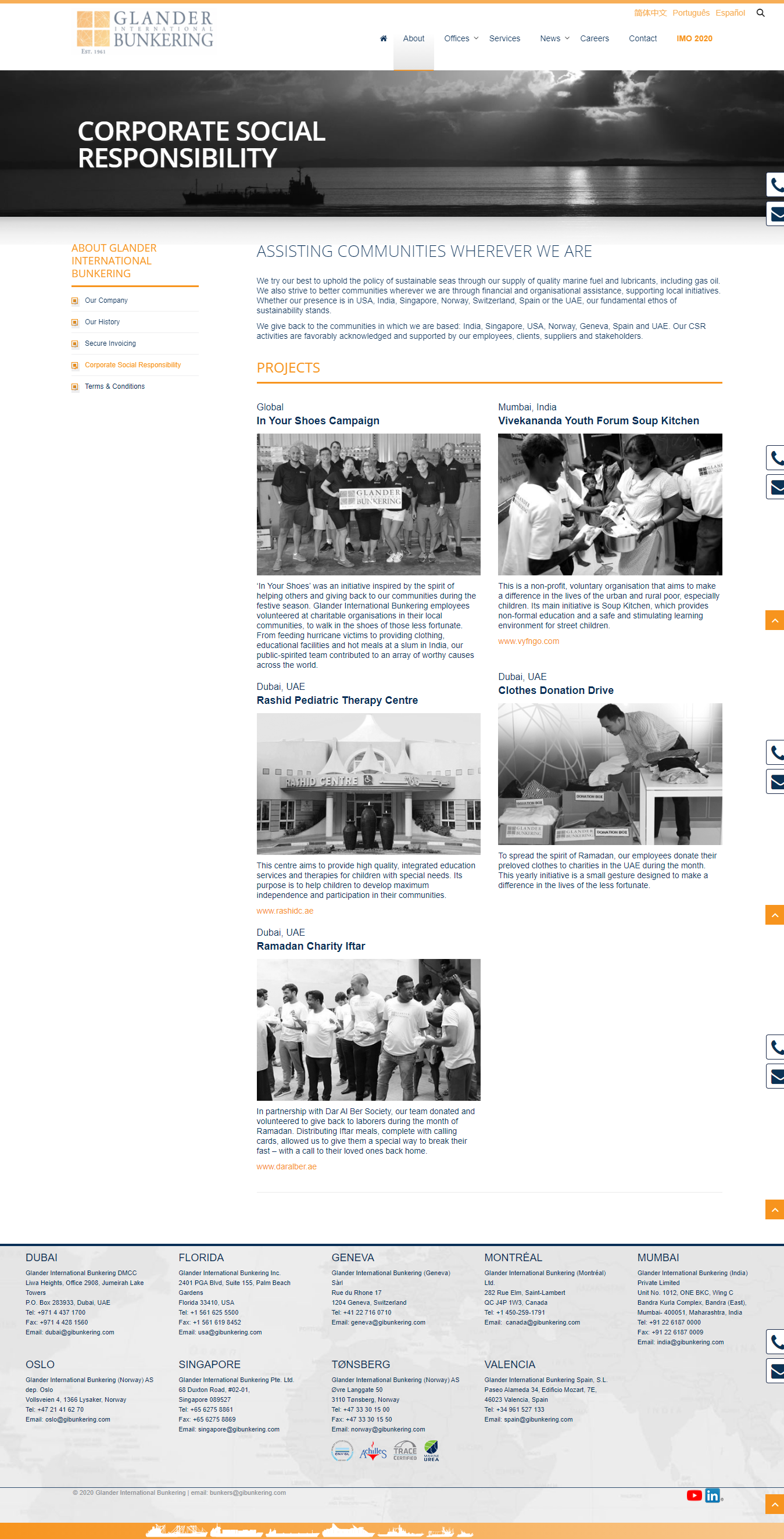 Need a quote? Just ask ..
Stay Plugged
Subscribe to our newsletter and stay updated on the latest design stories, new projects and case studies.