Easy Travel are a multiple award winning and Ranked #1 on TripAdvisor for outdoor activities in Tanzania. A company with over 25 years of experience behind them, Easy Travel were searching for a global digital marketing specialist within the Travel and Tourism industry and subsequently, decided to partner with Nexa.
Easy Travel has hosted thousands of holidaymakers from around the world for a quarter of a century, creating wonderful memories and experiences for each and every one of them. Our role was simple, which was to bring all of these stories to life in the digital arena and help further grow the business.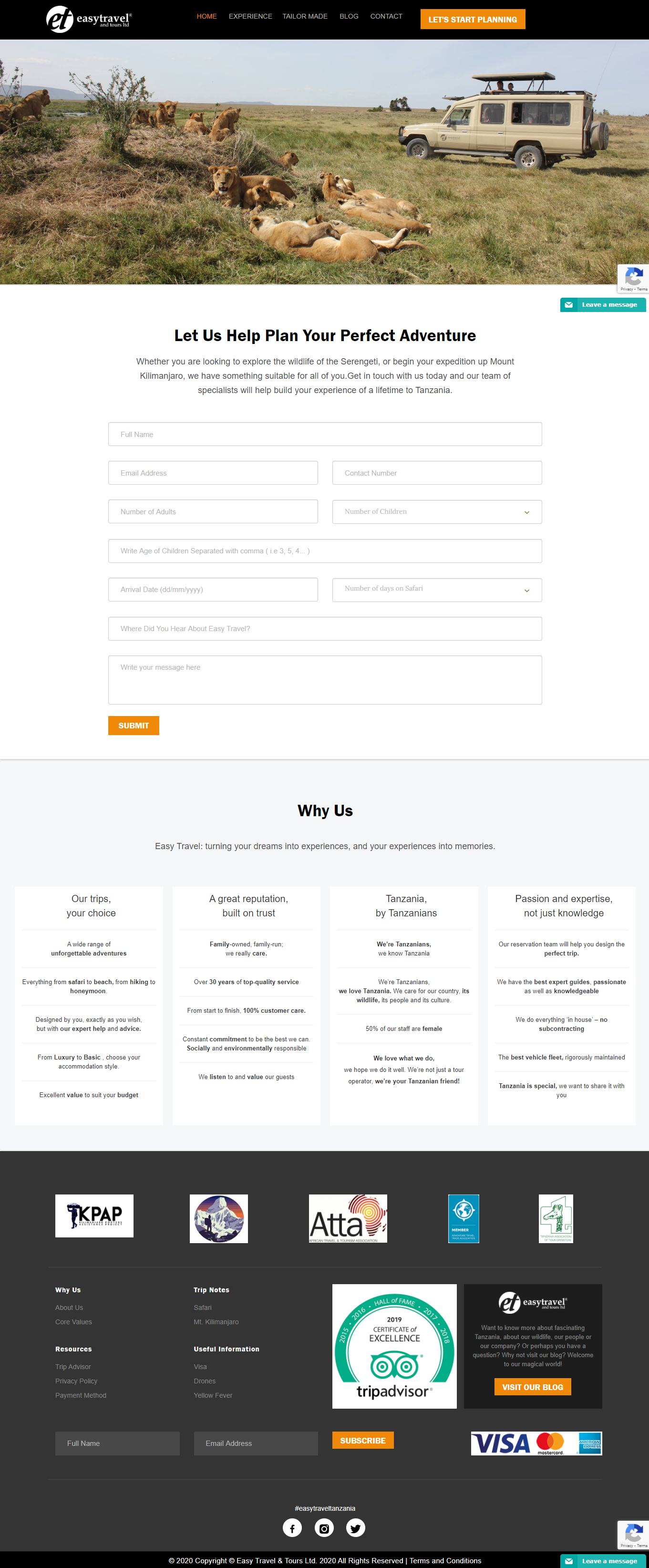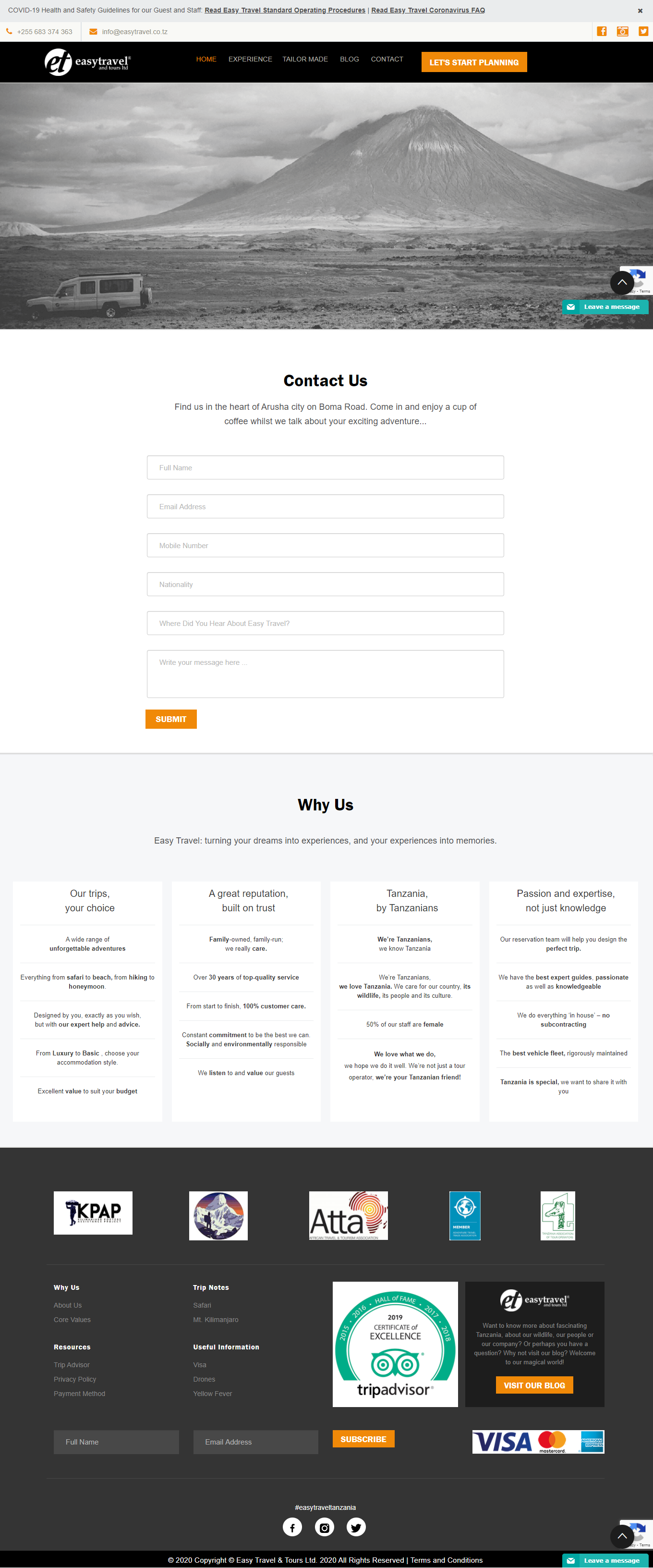 Need a quote? Just ask ..
Stay Plugged
Subscribe to our newsletter and stay updated on the latest design stories, new projects and case studies.