Atmosphere Kanifushi (part of the Atmosphere Hotels and resorts group), is based in the Maldives. This was the second resort built by Nexa for the Atmposphere Hotel and resorts group, following on from Varu by Atmosphere. The website was built on WordPress and needed to be heavily image and video focused, another key aspect was to showcase the full extent of what the resort had to offer and allow users to make direct bookings.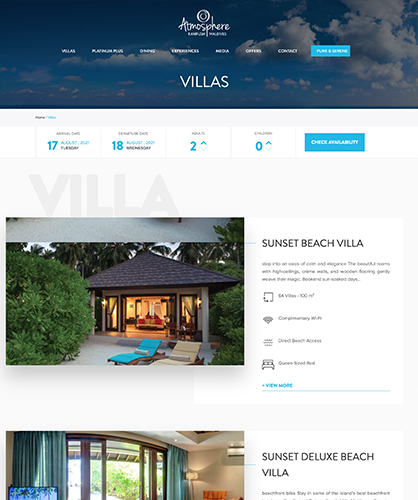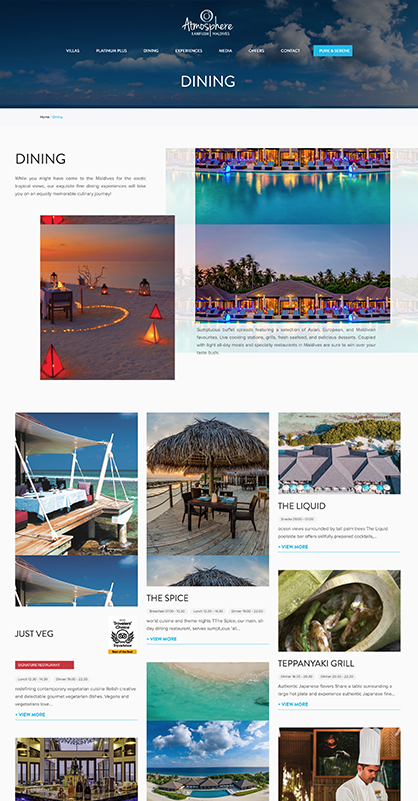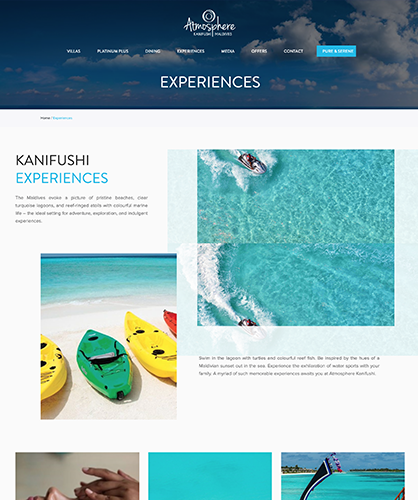 Need a quote? Just ask ..
Stay Plugged
Subscribe to our newsletter and stay updated on the latest design stories, new projects and case studies.