Nexa is proud to be a Diamond-tiered HubSpot Partner, a position which places us in the top 2% of HubSpot Partners globally.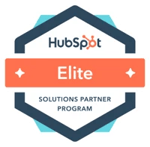 Since 2014, Nexa has helped businesses not only implement HubSpot for their businesses but have also managed the day-to-day activities that go with it. From overseeing sales processes to generating new qualified marketing leads and presenting data, insights and reports to senior management. Nexa can fill the gap of an entire marketing team while allowing business leaders to grow their business without additional operational overheads.
Award-Winning Work for your Business
For our clients that use the HubSpot platform, the Marketing Hub, CRM, Sales Hub and Service Hub are the glue that brings the operations of a business together. It, in turn, creates a level of internal alignment where sales, marketing and customer service departments align to help companies grow better. This integrated approach not only creates alignment but helps to reduce departmental friction, which in turn produces vastly improved customer experience. The overall effect of this is apparent: customers are happier, meaning they'll spend more and refer more clients to your business.
Managing this process alone isn't easy.
If your business has recognized the potential impact that HubSpot may bring but are concerned about whether your internal team can manage such a platform, don't worry. Whether you have a strong marketing and lead generation team in-house or not, Nexa can plug into any resource gaps that your company has so that your business can flourish without the need to hire additional staff.
These are some of the HubSpot services we offer clients:
Set up: If you are new to HubSpot, we can set up your business to use this software. We also assist with setting up the many integrated services that help companies to perform better.
Onboarding: We train your employees on how to use this centralized platform. This way, you can be confident that your team will have no adjustment issues and can confidently work together for the benefit of your business.
Workshops: For more intensive training, we host workshops that help attendees make the most of HubSpot's features, whether it is CRM, sales, marketing or service-related.
Our industry peers have recognized our work with our clients using HubSpot. For three consecutive years, Nexa was awarded the Best Integrated Campaign award at the MENA Search Awards for our work with Arbor School, Seawings and the College of Fashion & Design. It's important to point out that these are the only three years that we've submitted for the award.
It's fair to say that we're proud of our success, but we're hungry to achieve more and to support more businesses that are striving to grow better. Here are some more client testimonials (Source: https://www.hubspot.com/agencies/nexa)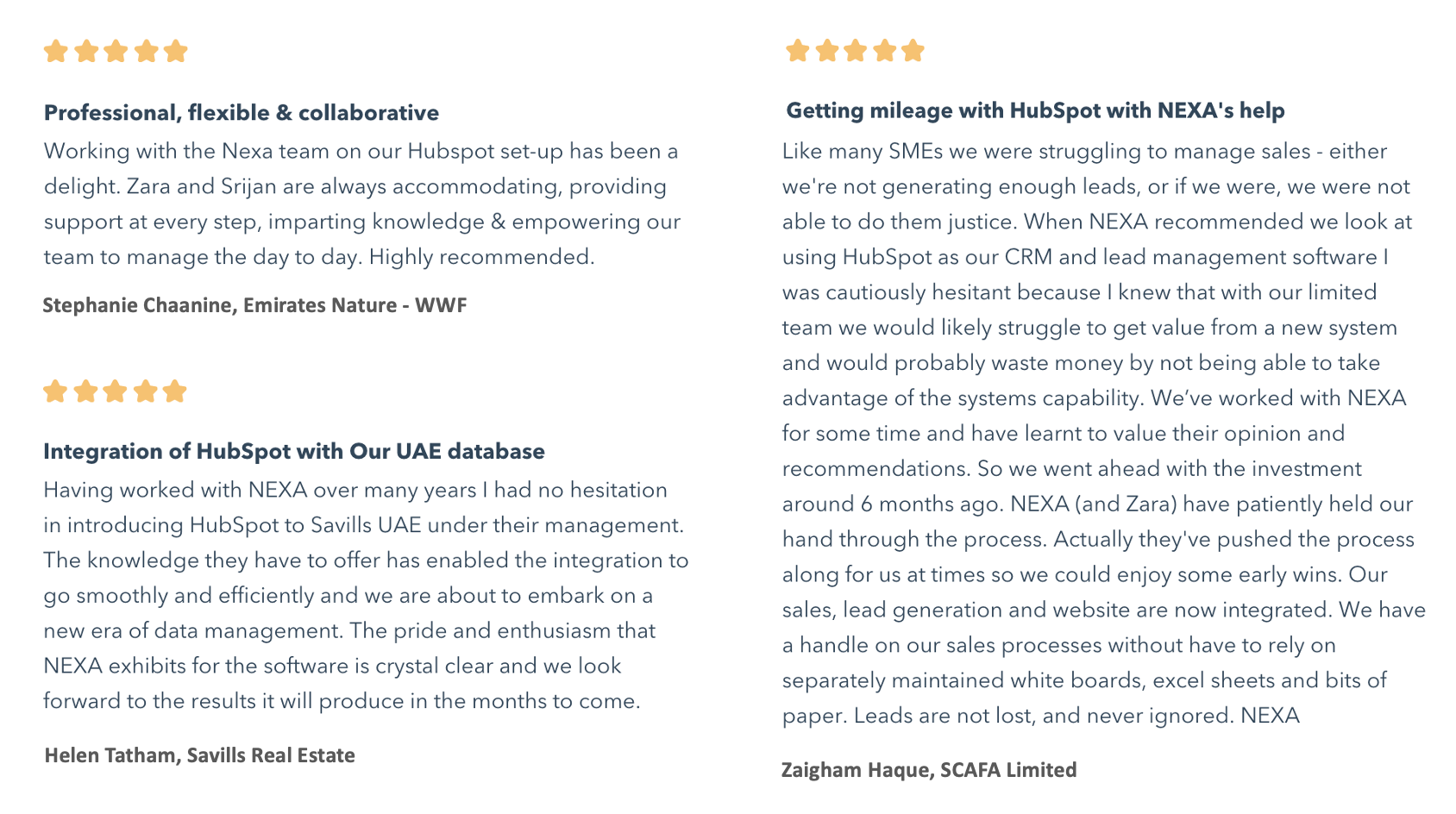 We're also proud to have been featured by HubSpot in an Agency Spotlight video. Here's our Managing Director, Andrew Thomas being interviewed at the HubSpot Head Office in Boston:
As a Diamond-tiered HubSpot Partner Agency, we have experience in the following services and offer these to clients globally:
Stay Plugged
Subscribe to our newsletter and stay updated on the latest design stories, new projects and case studies.