Can prospective customers find your company online when searching for your products and services?
As SEO specialists with more than 15 years of experience, Nexa follows tried and tested SEO services processes that we constantly improve and refine to maximize the effectiveness of online campaigns, thereby increasing traffic, sales, and business growth.
Effective SEO helps you generate high volumes of quality business leads through your website and also transforms your website from a simple online informational resource into an active sales platform.
Nexa is a premier SEO company in Dubai, and a Google Partner, SEO-Certified Professional.
Looking for a quick overview on Nexa's SEO Approach? Watch this video to learn how Nexa's own SEO Value exceeds over $1.3 million!
What is Search Engine Optimisation?
Search engines such as Google scour through billions of websites and pieces of content and evaluate thousands of online factors to determine which websites are going to answer a users search query.
The search engines do this by "crawling" and "indexing" content and then they order the relevant content by how well they match the users search. And if you want your website to be crawled and you want it to rise up the search engine ranks, you need to increase the technical quality of your site and you also need to improve the quality of your site content - regularly.
SEO has been a part of digital marketing since the beginning of search engines, and it is a science in its own right. It takes hard work and time to implement a successful SEO strategy - however, once your site begins to rise in the search engines results - the long term value is unmatched.
We are an SEO company with almost 2 decades of experience
Search Engine Optimisation (SEO) is defined as the practice of optimising a website and its content in order to be discovered through a search engine's organic search results.
SEO is the practice of increasing the quantity and more importantly, the quality of traffic to your website through organic search engine results. When we talk about Organic Search results, we mean those websites that are shown AFTER the text-based adverts on a Google Search Engine Results Page (also known as SERP).
For example, with quality SEO in place, when someone is searching for a product or service you offer, your website will be one of the first pages suggested to them.
One of the main goals of SEO is for your business to rank higher than your competitors on search engine results pages. If your web page ranks higher than those in the same industry, you will drive more traffic to your website than they will. If your website is structured correctly, you should therefore, receive more leads or conversions, and in doing so, will build a tangible, measurable value to your business.
So, how do you rise up the ranks in the search engine results? Before we dive in, first look at the background of SEO and then unpack the basic elements of search engines and how they rank websites within their search results.
Hear about Search Engine Optimization from Amit Vyas (CEO, Nexa) and Andrew Thomas (Managing Director, Nexa) as they discuss why SEO needs a new approach that companies must embrace: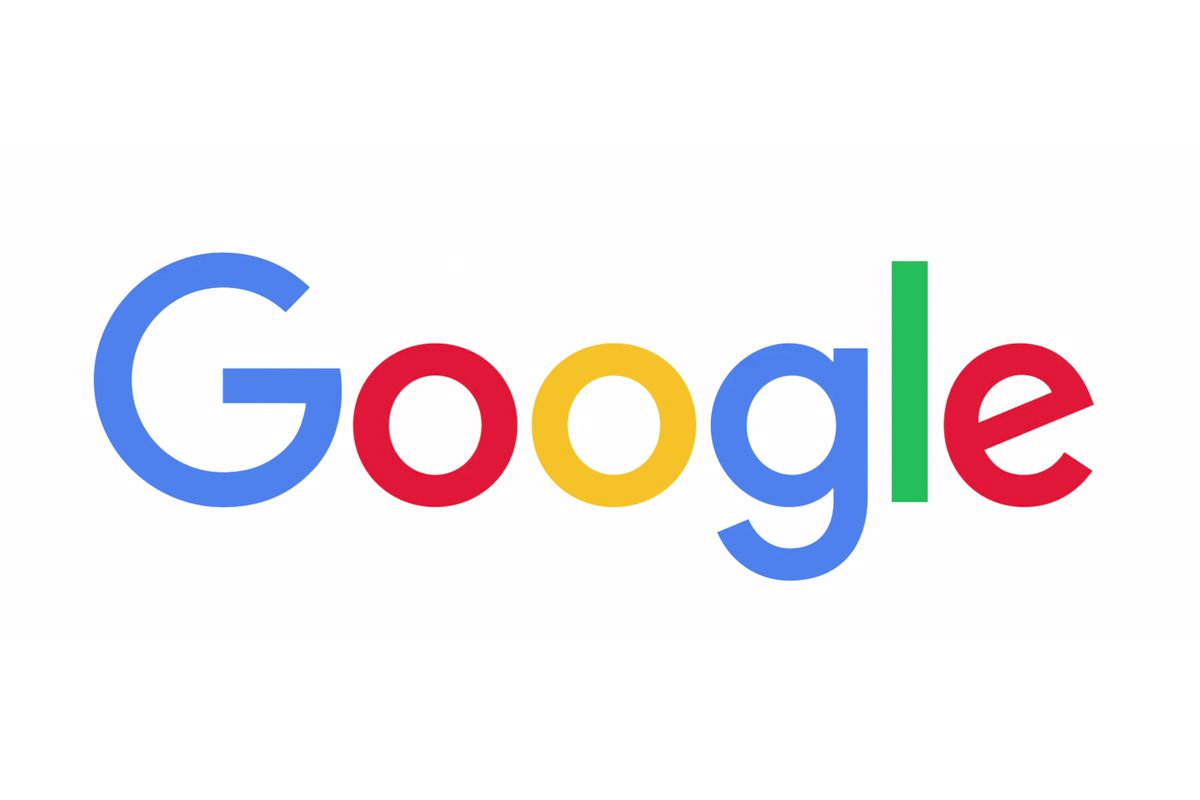 Search Engine Optimization is one of the oldest forms of Digital Marketing with its roots going back as far as the early nineties. It wasn't however until 1997, when Google was formally launched that website owners began to understand the power of search engines and the subsequent benefits of a website ranking at the very top of search engine results pages. In essence, websites that rank well, drive more traffic and have a greater opportunity of generating leads and business than those who do not rank as well.
Google developed their algorithm in those early days and this formula created the foundations for what has turned Google from a small start-up founded in a Palo Alto garage, into a juggernauth that it is today, valued at close to $1 trillion.
The earliest Search Engine Optimizers were those who tested the boundaries of these algorithms in an attempt to understand how a website can rank higher than another and once results started to indicate a logic behind these rankings, Search Engine Optimization or SEO as it is more commonly known, was born and with it a new industry. Today, there are hundreds of thousands of SEO agencies, SEO professionals and SEO experts located in virtually every town and city around the world.
SEO in 2022 - A New Approach is Required
Clearly, a lot has changed with Search Engine Optimisation (SEO) since 1997, but today, the entire SEO approach needs to be looked at differently if you want your business to gain long-term benefits. Businesses should no longer simply want their website optimised for the search engines, they should put a strategy in place that helps them OWN the search engine results.
At Nexa, we are here to help you own the search results. We know that SEO is not easy and that it takes a considerable amount of time and effort for it to work effectively, and this is why we believe that the first step to Search Engine Ownership lies in explaining to our clients just how SEO works and why it works. Without an understanding of the process, a business will never reach its full online potential and on the back of this, opportunities will be lost.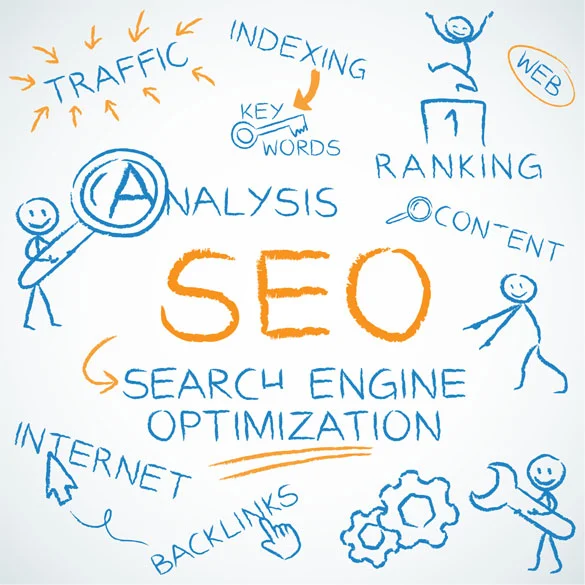 Introducing a new SEO - Search Engine Ownership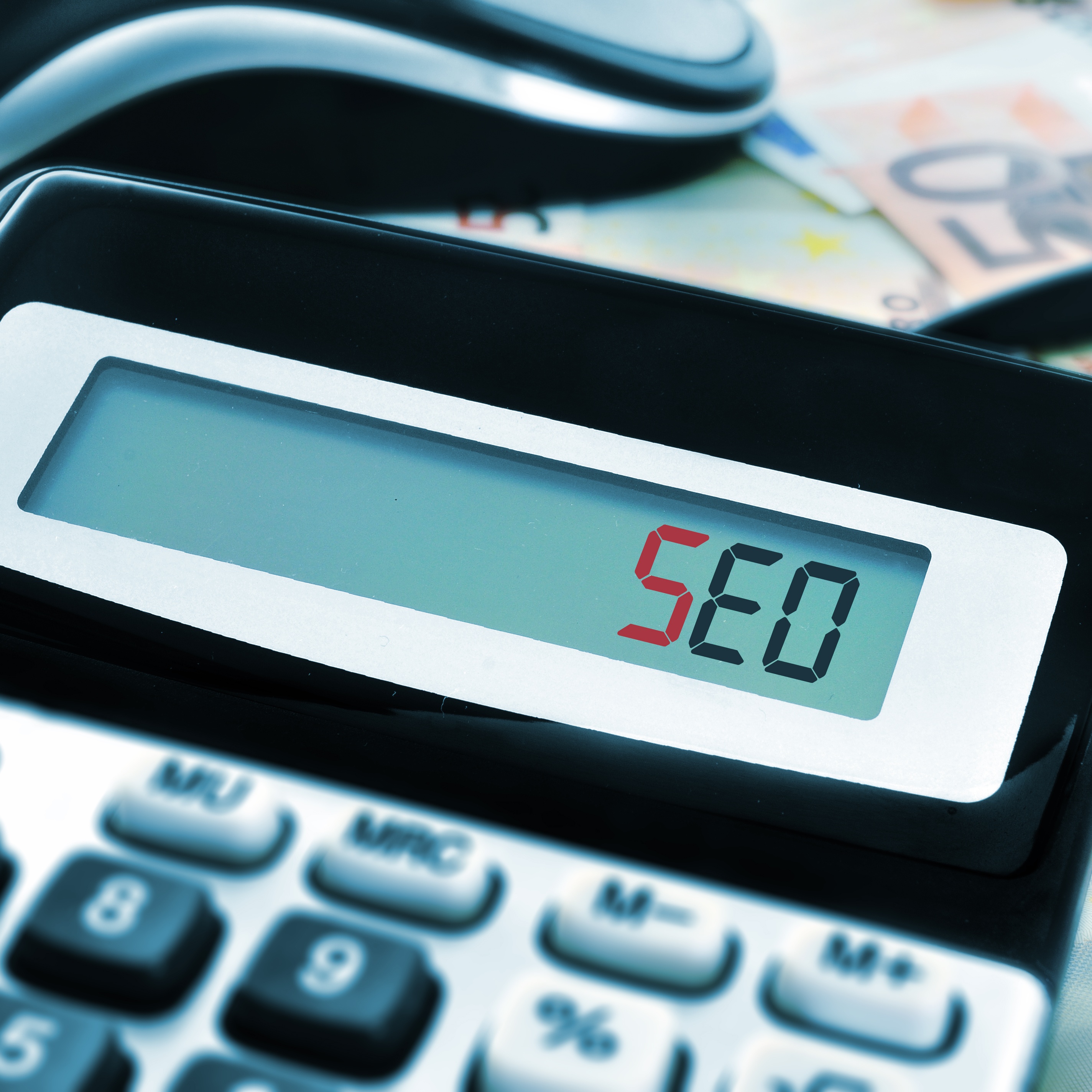 With Search Engine Ownership, we don't want to simply optimise your page and get you to the first page of the search results. We want to get you to outrank all of your competitors. This kind of strategy is an investment, one that adds value to your business and betters your bottom line.
If your website outranks your competitors websites you will experience the following benefits:
More traffic to your website then they will receive
More conversions or leads then they will get
You will build tangible value to your business and your SEO will be an asset of value.
So, if you are considering SEO for your business, you need to ask yourself whether you want your website to simply be optimised correctly, or if you want to own the search engine results relevant to your business - and outrank your competitors in the process.
There's a reason why Nexa is recognized as a leading SEO agency and it's not just because of the awards we've won.
At Nexa, we do things differently. In a crowded industry, being different means you stand out and in SEO standing out from the crowd is the ultimate goal for every business.
Here's our approach to SEO - Search Engine Ownership and it's an approach that you're unlikely to hear from any of our competitors.
Should You Hire a SEO Company for your Business?
We're clearly biased, but in our opinion, the answer is a resounding "yes"! But to fully understand the reasons why, much of your decision should be based on how important it is for your business to rank well (ie at the top of page 1) of Google search engine results for searches that are relevant to your business (ie your products and services).
However, as a business professional, you're probably wondering what the actual value of ranking well is. You need to know how much this is worth and how much SEO can actually benefit your business. In short, you need to know how much SEO is worth in cold hard cash!
At Nexa, we believe that Search Engine Optimisation (or what we prefer to call "Search Engine Ownership" ) is one of the most valuable assets for any business.
Is your Website Visible Online?
It's important for businesses like ours to practice what we preach. After all, why would you trust an agency to look after an area of your business that they neglect for theirs. That's why, for the purpose of this article, we will take you through Nexa's very own, personal case study. We won't share details or data from successful client case studies (btw, we have plenty of award winning examples), but rather our very own, actual data.
But before we start some good context for your business would be to see exactly where your website currently ranks on Google. Search for the products and services that your business offers and keep a note of these. Mark down where your website currently ranks. (Page 1, position 1 should be your objective). If you can't find your website within the first 3 pages of Google, stop searching. It's likely that your customers won't look that far down the rankings, so there's little point in you doing the same.
Studies have shown that 91.5% of searchers do not go past the first page of the search results and over 30% of users will click on the first website in the search results. So, if you cannot find your website online, you are passing business over to your competitors and losing out on valuable leads in the process. It is SEO that has the power to change this, but it is not enough to tell you that this will benefit your business, we want to show you just how much strong SEO is actually worth.
Determining the Value of SEO
Our Search Engine Ownership approach focuses on three main areas that are important for any business.
- Your company's search visibility
- Your search visibility in relation to your competitors
- The

VALUE

of your organic traffic in actual currency
If you have ever searched for a service or product on a search engine such as Google, you will be taken to a page that ranks websites for you to help you find what you are looking for. Have you ever Googled your products and services and checked to see if your business appears on the first page of the search results? This is vital and this is what is known as search visibility.
Search Engine Visibility
Search Visibility is an actual metric that can measure how visible your company is across every search term related to your business and industry and the traffic your website is likely to generate from this.
Below, we will take a look at the Search Visibility of Nexa and how having a strong search visibility is an asset to a business:
From a extensive set of 400 keywords and key-phrases based on Nexa's service offering, Nexa's search visibility score is at 75.1% for desktop and laptop searches, and is at 75.9% for mobile searches based on June 2020 data. What that means is that for any of those 400 search terms, irrespective of volume, Nexa is likely to convert 75% of these types of searches into traffic onto our website or blog.
Search Visibility in Relation to Competitors
When it comes to Search Engine Ownership, a key metric to consider is where your business ranks in comparison to your competitors. As stated previously, ranking higher than your competitors will get you more leads, make you more sales driven from greater brand awareness.
Here, we take a look at Nexa's search visibility in comparison to its competitors. As outlined above, Nexa has a search visibility score of 75.1% and based on the exact same set of 400 keywords and key phrases, our closest competitor's score sits at 33.7%.
Now, how does this convert into website traffic? As of June 2020, our Search Engine Visibility drove 7,469 visitors to our website, and all of these visitors came from organic search (search that was not paid for). For the same set of keywords and key-phrases, our competitor only received 2,453 visits in the same time period. This means that we get 3 x more visits than our closest competitor.
And this number can be converted into monetary value.
Building Tangible Value with Search Engine Ownership
When it comes to Search Engine Ownership, we want to show our clients the value of the service. As opposed to regular Search Engine Optimisation services, we want to provide our clients with insight and show them just how much they can gain from owning the search engine results.
So, how much is the 3 x more visits to our website worth? If a new competitor came into the market they would need to invest in Google advertising to achieve the same traffic that Nexa is achieving, and Nexa is achieving this traffic organically!
In this case, a new company would need to spend US$53,086 per month to achieve the same kind of traffic as Nexa. Over a 12 month period this equates to US$637,032.
This is the equivalent value of Nexa's Search Engine Ownership every year and the next time you value your business, imagine the impact that Search Engine Ownership can have on your business' valuation.
But SEO isn't a static piece of data. The data above is for June 2020. If we look at how that data changes month by month, the numbers can be dramatic. Here's what July 2020 looked like for Nexa: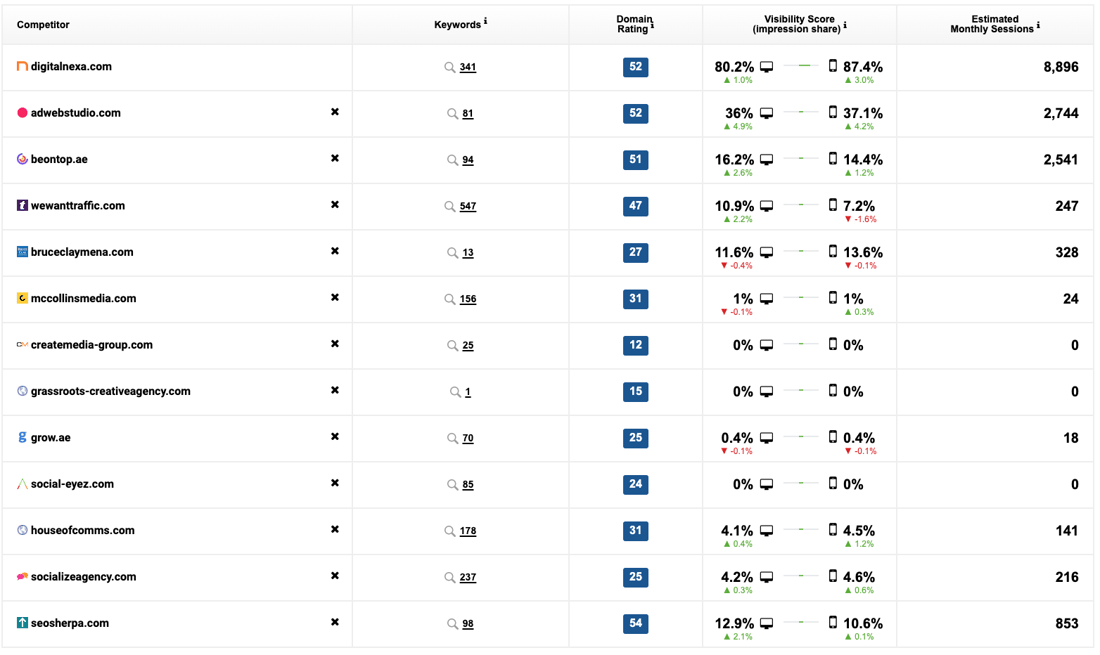 From our list of 400 keywords, 341 of these drove traffic to our website in July. Monthly website visits increased from 7,469 in June to 8,896 in July. How does this equate to actual value? Well, despite the average cost per click reduced from $7.20 to $7.13, the actual value of this additional traffic generated means that the overall value of our organic traffic increased from $53,086 to $56,400 for the month.
SEO is a measurable business asset - one that has a clear value. It's time for businesses to start thinking in this way to create a differential between them and their competitors. One that isn't easy to buy or replicate.
Our Search Engine Optimization / SEO Agency Services
Nexa offers a full range of award-winning SEO agency services for business in Dubai and across the globe via our offices in the UAE, UK and USA.
IS YOUR COMPANY READY TO GROW IN 2022?
SEO e-book in 2022
Outdated tactics results in poor results. Unlearn Search Engine Optimization and embrace the most powerful search strategy available today. Welcome to Search Engine Ownership.
Our first-ever eBook on Search Engine Ownership, takes into account over 5 years of research, testing, optimization and the measurement of results to provide a full insight into the changing nature of SEO. Make no mistake, agencies that are still using old tactics will not yield the results that your business deserves.
By downloading the eBook, you will learn:
How to really measure the results of SEO

How to implement a sustainable SEO strategy that not only yields fast results but also builds a gap between you and your competitors

How to use SEO to create a tangible asset that has a clear dollar value associated to it

What Search Engine Ownership is, how to achieve it and the long-term benefits for your business.

How to position your business as leaders in your industry using search.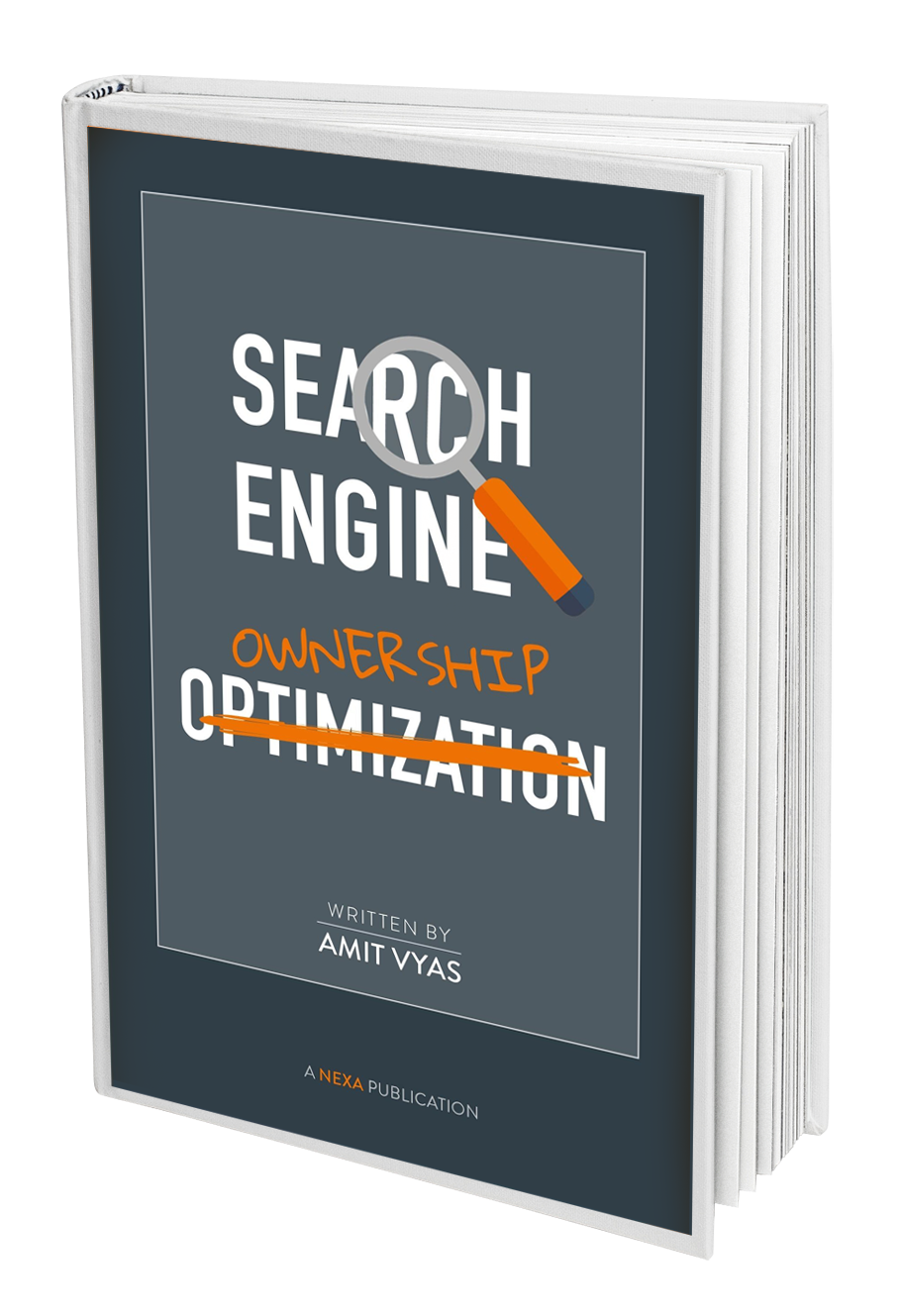 Frequently Asked Question
1. How should SEO be incorporated with our overall marketing strategy?
The most successful SEO initiatives are part of an overall marketing plan. SEO goes hand-in-hand with content marketing, PR and social media marketing activities can be used for effective link-building. As SEO experts, we are able to work with you and your marketing team to build the ideal SEO strategy that works alongside all your digital marketing efforts.

2. Why is SEO important for my business?
The average customer will always turn to a search engine such as Google whenever they have an immediate requirement for a product or service or are in the process of researching their next supplier. It's therefore important for your business to be visible at the very moment a potential customer is searching for a business such as yours. Our SEO experts will use the best SEO practices to help you reach your target market while they are actively searching for your service or product - resulting in greater sales and a measurable Return on Investment.

3. Can you measure the success of Search Engine Optimisation?
This answer is based on your particular goals and vision for your business and there are various ways to measure your Key Performance Indicators (KPIs). We are able to measure and track a variety of elements including increased traffic to a specific landing page or website, increased conversions, signups or online sales, growing inbound links, increased referral traffic, or increased traffic for a specific keyword or key phrase. Your SEO efforts can be monitored in real-time which means that the strategy can be amended in real-time to ensure you receive the best possible results. As SEO experts, we know it is important that we continually measure your results to prove that the strategy and tactics are working to reach your particular goals. We also understand that every client is different and deserves different tactics and measurements to reach a particular goal. It is important to note that SEO companies can track analyse and measure SEO campaigns so that you are able to see your return on investment.
4. Which is better, SEO or PPC?
This is not a simple question as both tactics play an important role in digital marketing strategy for your business. However, you can't establish domain authority, organic brand affinity, and a fully formed online presence without the use of SEO. In the same breath, you can't granularly target prospects by demographics and behavior without PPC. But SEO offers long-term value while Pay-Per-Click marketing is short-lived. It is important to invest in both tactics but if you were choosing one over the other - SEO would be the best long-term investment for any business looking to establish a strong online presence.
5. We want to reach a highly localized target audience. Are you experienced at optimising local searching results?
Yes. As SEO experts, we are highly experienced in localization and local SEO. We maximize your local citations, make sure your listings are accurate, and fully optimize your site for your service locations and local listings.

6. How quickly will my page rank in the search engine results?
SEO is designed to show long-term results and this process does take time to show results. PPC marketing will help your website rank above its competitors almost immediately however this works in the short-term and is more costly than SEO. Generally, SEO can take up to 6-9 months or longer to see impressive results. Although it takes longer to run an effective SEO campaign, organic search is absolutely worth the time and effort. As stated previously, it's a lot cheaper to invest in and it attracts more click-throughs than PPC. It is also important to note that most internet users trust SEO results more than they trust PPC adverts.
7. How much does SEO cost?
SEO cost depends on your business, KPIs, and goals. However, at Nexa we are dedicated to proving the value of your SEO efforts by providing you with results that can be measured in monetary value. We call this process: Search Engine Ownership. Essentially, we don't want to simply optimise your page and get you to the first page of the search results. We want to get you to outrank all of your competitors. This kind of strategy is an investment and adds value to your business by bettering your bottom line. To provide some perspective, if your website outranks your competitors you will experience the following benefits that result in monetary gain:

1. More traffic to your website then they will receive
2. More conversions or leads then they will get
3. You will build tangible and measurable value to your business and your SEO will be an asset of value.

8. What does an SEO agency do?
An SEO agency provides specialized services designed to help you optimise your search engine results which in turn, improves your online visibility and directs potential clients to your website or landing pages.
Nexa, as an SEO agency will optimize your website content, generate backlinks and provide both off page and on page optimization to make sure you appear in search results related to your business offerings. As a professional SEO agency, we have a team of SEO experts that are able to produce a variety of SEO offerings including website auditing, a tailored SEO strategy, website speed optimisation and optimised content creation.
In summary, the Nexa SEO agency will use expert tools to ensure you reach your audience when they are actively searching for your services, resulting in increased sales and a return on investment.
9. Which is the best SEO company in United Kingdom?
There are many digital marketing and SEO company options available in Manchester but it is important that you do your research when selecting the right company for your business. Nexa is an award winning SEO company in Manchester, with additional offices in Australia, New York and Dubai. What sets us apart as a leading SEO company in Manchester, is that we have taken Search Engine Optimisation a step further, and offer our clients "Search Engine Ownership."
Nexa's SEO offerings focuses on three primary aspects:
Your company's search visibility
Your search visibility compared to your competitors
The value of your traffic in actual currency
With the above aspects in mind, our SEO company in Manchester doesn't simply implement run of the mill SEO services, our SEO experts will track and measure the return on investment that your business will receive through SEO services.
I have been working with the Nexa team for 1 year and my experience was great. They are extremely knowledgeable and reliable. They took extra effort in customizing the HubSpot account based on our requirement. Highly appreciate all the great work done and look forward to a successful & long term partnership.
Ajith Siva - Toshiba
Since Nexa has taken over the optimization of the Rove Hotels website, we've not only seen an increase in qualified traffic but also an increase in conversions. The Nexa team also worked closely with our in-house team during the transition to a new website, which can often be a tricky exercise. Thanks to the team, the transition was incredibly smooth and within a few weeks, we noticed even higher search traffic coming onto the website. Overall we find the team very responsive and senior management actively involved in the process.
Rove Hotels
When we first embarked on this journey with Nexa, we never imagined that this would be the outcome. We've achieved much more than we ever thought possible in such a short amount of time. The team at Nexa have gone above and beyond our goals for this project and have helped us revolutionise our business model. We now understand why so many of our brokers have used Nexa's services!
Berkeley
Nexa has grown to become not just our growth marketing agency of choice, but also our partner in business. From the very start, Nexa has been committed to finding solutions to challenges that we as a business have faced, becoming a team that we have come to trust with our goals for the last 3 years. We look forward to working with the Nexa team going forward.
Savoy Hotels
It's been great working with the Nexa team for the last 1 year. We've been very happy with how agile and adaptable the team is based on our requirements. Amit, Zara, Tamara, Jatin, Gary have all be wonderful in helping us with our digital plan and strategy in implementing social media plans, digital campaigns, Google campaigns and the list goes on. The team at Nexa has always been there in times of high demand and are always available to help whenever required in whatever capacity they've been able to. Well done Team Nexa! Here's to more of these!
Samantha D'Sa - Marketing Manager, The Arbor School
We have been working with Nexa for just over a year and what a journey it has been. From day one, Nexa offered a friendly approach, you become part of their family and they become part of yours, working as one team to achieve the best results. Our account management team has been fantastic throughout all our projects. They were extremely attentive and were able to manage the high demands of our account under tight time constraints. Nexa have produced some great assets for our global social media campaigns and really helped bring our brand to life on social media.
Jemma Karle - Global Social Media Manager, Movenpick Hotels & Resorts
We found the Nexa team were immediately able to produce fresh design options for the website concept, whilst ensuring the user journey of the site was spot on. The website launch was flawless and the interaction and communication was great throughout. I would strongly recommend for the design and development of any website. We are very much looking forward to working with Nexa again on future projects.
Samuel Charles - Digital Marketing Manager, Pizza Express
Love the whole team! Ravi, Andrew and the team have been so involved and supportive on the top level! They are 24/7 on top of things and support at any given time! Even though there is so much happening on our accounts they put it all together! The creativity is beyond amazing! Everything is done so well and the turn around time is quick!
Melroy Lopes - Digital Marketing Manager, Novo Cinemas
Digital growth consultants
Thinking about working with Nexa?
Founded in 2005 in Dubai, UAE.
Over 300 active clients.
Experience in over 30 industries from high-profile B2C businesses to highly niche and specialised organisations.
Over 50 in-house digital marketing specialists.
Full spectrum of digital marketing services provided.
Clients include Microsoft, Intel, Shell plus many local homegrown businesses.
Offices located in Dubai, Manchester, Melbourne and New York.
We've earned some great awards along the way.



Stay Plugged
Subscribe to our newsletter and stay updated on the latest design stories, new projects and case studies.