Since 2005, Nexa has worked with both B2B businesses and high-ticket, luxury B2C clients helping to deliver funnel focused sales leads and new business opportunities.
We combine best-in-class marketing and sales technology combined with client insights, processes and content to create top of funnel leads and then nurture them through the sales funnel to deliver a predictable stream of sales leads for your sales team.
B2B sales leads and luxury B2C sales leads are highly sought after by sales teams and marketers alike, due to the high revenue amount that a quality lead will generate for a business. Every B2B or luxury goods company needs a powerful, highly targeted, data driven lead generation campaign to propel business growth - and this is exactly what we provide. At Nexa, we understand that not all leads are born equal and we will define clear lead criteria to ensure only the most targeted sales and marketing leads are found for your business. This is done through a variety of lead generation and lead nurturing tactics, which include social media and search campaigns, audience expansion and account based marketing.
The Highest Quality Leads for B2B and Luxury B2C Businesses
It is easy to increase the amount of your leads through far reaching, non-strategic methods, but if you reach people who are not interested in your service or product, they serve no real purpose when it comes to helping your business grow.
It is vital that you create a lead generation strategy that is designed to increase the volume of your leads, without decreasing the quality of your leads. This may sound like an impossible task however, there are a variety of proven lead generation tactics that work to generate and convert quality B2B and luxury B2C sales leads.
Account-Based-Marketing: Also known as ABM, Account-Based-Marketing is one of the most effective ways to generate leads for B2B and luxury B2C businesses. Through this strategy, you focus your marketing resources on a set of highly targeted key accounts within your specific market. ABM is designed to create personalised campaigns that are specifically designed to engage with each individual account and nurture those relationships in order to convert them into loyal customers.

Content Marketing: If you want to attract, engage and delight your target audience, you need to provide relevant, helpful and informative content on your website and related platforms. By providing this kind of content, you are establishing your business as an industry thought leader and answering questions potential clients have about your industry, products and services. A buyer will trust a brand that provides insight into the industry and is able to solve their problems - and all of this can be done through content marketing including blogging, long-form articles, e-books, newsletters and more.

Quality Lead Magnets: A lead magnet refers to a free service or item that is given to a potential customer for the purpose of gathering their contact details and related information. For example, you may offer potential customers a free downloadable e-book and in order for them to access this, they need to fill out a lead form where you will be able to father their information for further lead nurturing purposes and you will be able to direct them through the sales funnel. Lead magnets have 2 benefits: 1) they help the potential buyer, and 2) they provide your marketing team with vital information for further lead nurturing opportunities.
AdWords Campaigns: Google AdWords is a powerful tool for helping you connect with quality leads. This is an intent-based advertising platform that will present your business to people who are actively seeking your services online. Being seen by a user who is in the process of searching for what you offer is the ultimate way to gain valuable leads and will result in a rise in business sales.
Social Media and Audience-Specific Campaigns: Using social media campaigns on platforms such as Facebook, Instagram, Twitter, LinkedIn, TikTok, Snapchat and YouTube, the team at Nexa has been responsible for the successful sale of luxury real estate, super yachts and more. Not only do we have the experience and expertise to run highly effective campaigns, but we also have access to data, audiences and audience insights that make our offering very different to what others can provide.
What we can do for you
Nexa has been generating highly qualified sales leads for B2B businesses and Luxury B2C businesses for almost a decade. We have both the experience and track record to help businesses in all industries generate highly qualified sales leads.
Here are some of our key services:
Campaign Strategy including Ideation
Campaign Asset Creation - Text, E-Books, Brochures and Video Content
Campaign Tracking Setup & Testing
Campaign Setup and Activation
Full Campaign Management
Data Sourcing & Database Building
HubSpot Implementation - CRM Setup and Marketing Integration: Have all of your campaign data in one place
IS YOUR COMPANY SET TO SURVIVE IN 2023?
Business Growth Guide in 2023
Economies, companies, and the world at large have witnessed massive changes over the last three years. It's businesses with the dexterity and agility to shift with the times that stay ahead of the game. At NEXA, we don't just want your business to survive in ever-evolving markets and business environments. We want you to thrive. NEXA's 2023 edition of the Business Growth Guide is designed to show you just how your business can achieve that.
The Business Growth Guide is filled with all the fundamental knowledge you need to orient your business goals for 2023, as well as the latest information about marketing, sales, service, and people. Put your business ahead with a copy of this valuable, free resource.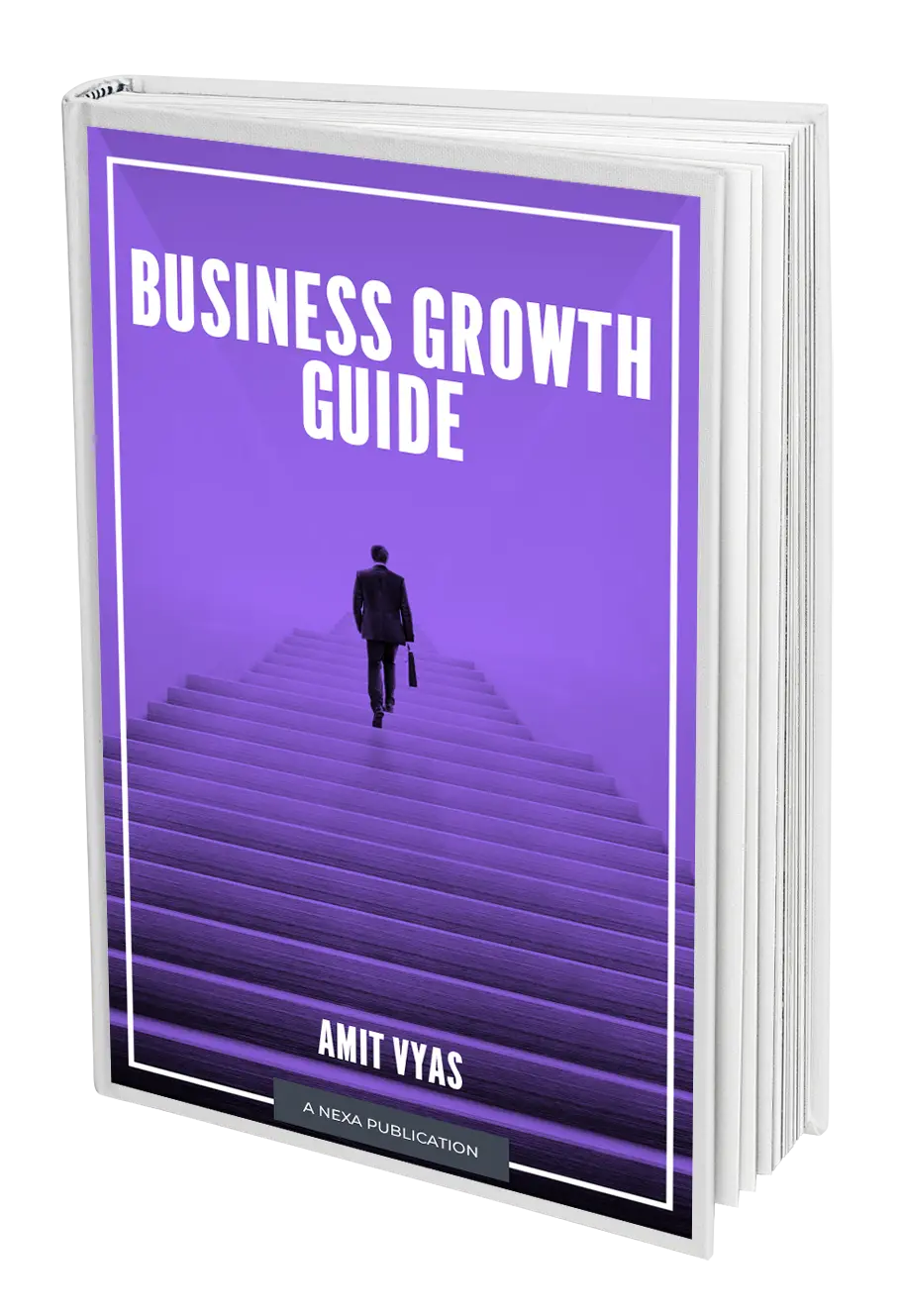 Stay Plugged
Subscribe to our newsletter and stay updated on the latest design stories, new projects and case studies.