We live in the digital age and every business needs to have a presence online if they want to reach their target market and rise above their competitors. Without a digital marketing strategy in place, you will become lost in the crowd and be overshadowed by competitors in your industry who are reaching your desired audience through digital marketing tactics. Today, marketers have to develop a cohesive online experience, from the moment a prospect discovers a brand to when they become a customer - and thereafter.
Digital marketing strategies are designed to continue the relationship with clients, nurture relationships with leads and create brand awareness - keeping your brand front of mind at all times. There are a variety of digital marketing tactics that you can capitalize strategically on to ensure your business continues to grow and flourish.
Having worked with over 500 businesses from multiple industries, the Nexa team specialises in producing in-depth digital marketing strategies for businesses of any size. This activity can form a part of a more in-depth engagement, or as a standalone service, for businesses who have the internal capabilities of executing the strategy.
What is a Digital Marketing Strategy?
Digital marketing is a form of marketing that uses the internet and online platforms to promote a business, product and services. At its highest level, digital marketing refers to advertising that is delivered through a variety of channels including search engines, websites, email, social media and mobile apps. Using these online tactics and channels, digital marketing works to reach a highly targeted audience and convert leads into loyal customers.
What makes digital marketing stand out from its traditional counterparts is that it can be accurately measured and amended in real time to ensure the best possible result from every campaign.
Digital Marketing Strategy incorporates a variety of marketing tactics and tools including:
Content Marketing:

In order to be found online you need to create relevant, helpful and well optimised content, from website blogs to social media posts and videos. Content marketing involves the creating and distributing of online materials such as the aforementioned and does not explicitly promote your business, rather it is intended to stimulate interest in your offerings and establish your business as an industry thought leader - building trust with your audience and helping you rise up the search engine ranks. A digital marketing strategy will consider the type of content you want and need to create. Most marketing strategies rely on a primary content type that is usually published on a businesses main site and from here, it will be repurposed and shared across online platforms including email marketing campaigns, social media and more.

Social Media Marketing: Social media marketing refers to the use of social media platforms such as Facebook, TikTok, LinkedIn and Instagram to promote your website, product, service or business. There are a variety of ways to use social media to engage and reach your audience, from organic posts, to social media paid advertisements designed to reach your exact target audience and convert them into leads. Social media offers a way to engage and communicate with your audience in real time and allows you to establish trusted relationships and keep your brand top of mind at all times.

Search Engine Marketing: Search engine marketing refers to getting your website to rank in the search engine result pages for terms and keywords relevant to your business offerings. There are a variety of SEM tactics that businesses can use to get their website ranking including search engine optimization which is a tactic for long-term results and Pay-Per-Click marketing which helps to gain leads in a short amount of time.

Email Marketing: Thanks to personalisation and advanced segmentation, email marketing is on the rise. This is a great tactic for brand awareness, lead nurturing and customer retention. It is by understanding data, and tracking email campaigns that you are able to understand the buyer's journey and create campaigns that convert leads into loyal, paying customers.

Lead Generation: If your business requires a predictable flow of qualified sales leads for your sales team to work on, digital marketing can provide this. If regular lead generation is important for your business, Nexa can produce Marketing Qualified Leads (MQLs) - those generated from enquiry forms on your website or through social media platforms such as LinkedIn or better qualified Sales Qualified Leads (SQLs) that have been generated through a combination of marketing activities and campaigns but and personal telesales / telemarketing. These leads are sales-ready by nature, meaning your team won't need to spend time prospecting or nurturing and instead can focus on creating proposals and closing deals.
The above are just a few tools and tactics used to create streamlined and effective digital marketing strategies.
What we can do for you
At Nexa, we are able to work with you to understand your business goals and objectives and create long-lasting digital marketing strategies to ensure continued business growth.
Speak to our team of digital consultants to start your strategic digital marketing journey.
IS YOUR COMPANY SET TO SURVIVE IN 2023?
Business Growth Guide in 2023
Economies, companies, and the world at large have witnessed massive changes over the last three years. It's businesses with the dexterity and agility to shift with the times that stay ahead of the game. At NEXA, we don't just want your business to survive in ever-evolving markets and business environments. We want you to thrive. NEXA's 2023 edition of the Business Growth Guide is designed to show you just how your business can achieve that.
The Business Growth Guide is filled with all the fundamental knowledge you need to orient your business goals for 2023, as well as the latest information about marketing, sales, service, and people. Put your business ahead with a copy of this valuable, free resource.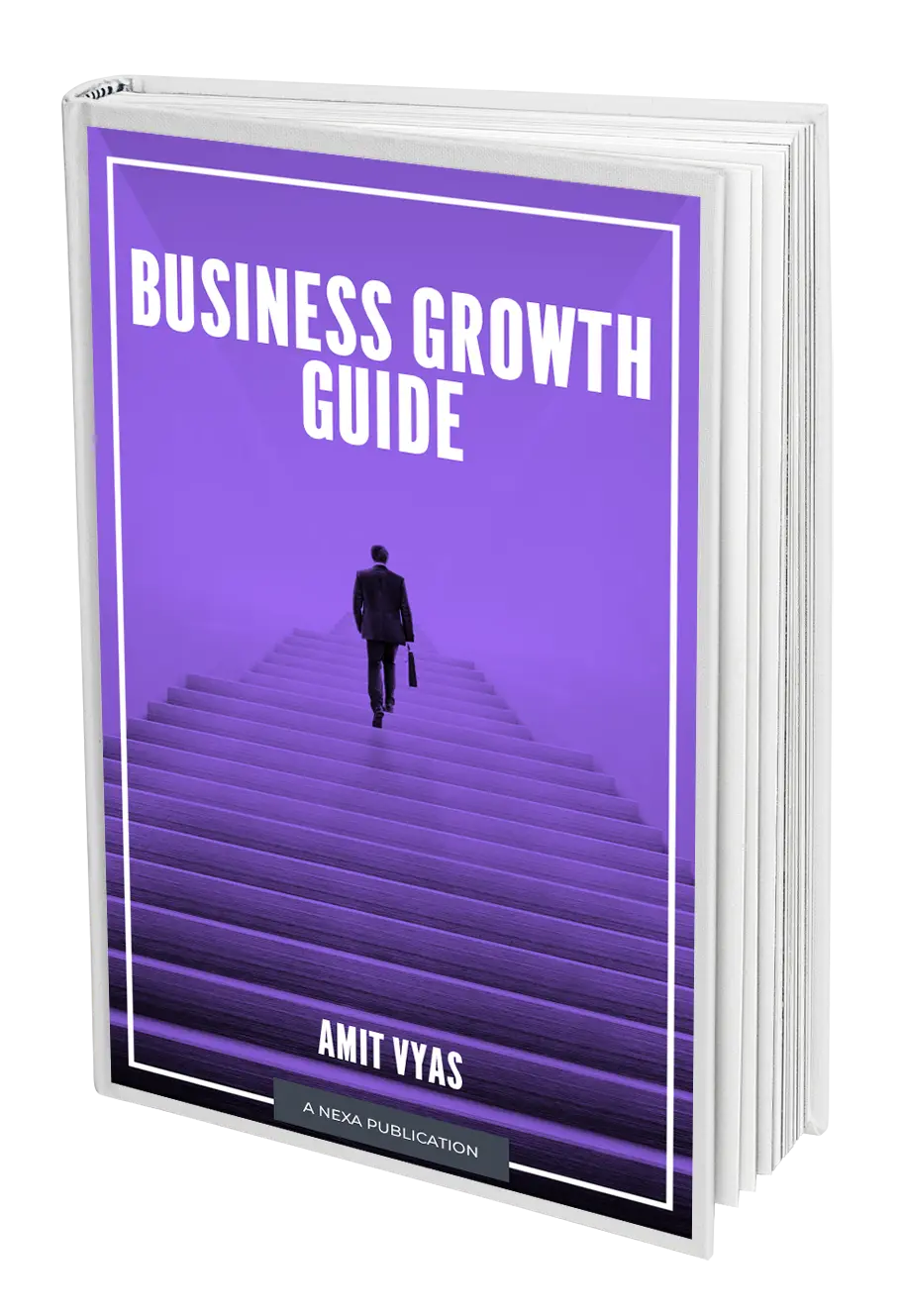 Stay Plugged
Subscribe to our newsletter and stay updated on the latest design stories, new projects and case studies.