Perfect for marketing campaigns, new product launches or short term small information portals - Microsites are often the answer. They are site's connected to your brand, yet do not form part of your main website's URL. These extensions can help your business with SEO, brand awareness and website management.
Many businesses often go down the road of creating unnecessarily large websites and online portals for marketing campaigns or new product launches when a simple 4 or 5 page microsite would have been more time and cost-effective.
With a full understanding of your objectives, we'll provide you with a small-scale site that provides the gist of what is needed for a particular project or campaign, whether to sell select merchandise or to support a marketing campaign. We design and develop responsive microsites with or without a CMS (Content Managing System), as per your requirements.
With a Microsite, your Brand can...
For a clean-looking website and organization that keeps things clutter-free, you could benefit from directing certain audiences to a specific site. This way, you can keep your leading site and the microsite for your project as separate, albeit coherent entities.
By having a designated site, the people who visit it can find what they came for straightforwardly without the possibility of being overwhelmed with all of your content and services.
Have temporary services or campaigns
Microsites are often created for the time being, which allows for a degree of experimentation and flexibility. You can venture away from your traditional methods to see what other techniques work for you, and then archive that fully without deleting sections from your main site.
Microsites can extend your brand awareness, allowing you to reach new audiences. It can also improve your SEO efforts as the unique URL can contain specific keywords, and it can lead people back to your main website if you add in the relevant links.
Microsites are an excellent source for lead generating tools which can capitalize on their increased customer engagement. By having valuable, interactive and specific content, you are more likely to generate high-quality and pre-qualified leads on these specified sites.
We create microsites that are:
Engaging and relevant content in a variety of formats

Simplified by means of navigation, focus and CTAs

Interactive with tools such as gamification

Easily shareable

Embedded with analytical tools

Optimized, from the URL to the content

Inherently quick to create
If you are running a particular campaign or selling niche products as a sideline revenue stream for your brand, a microsite will save you the time and costs of redeveloping your main website. They work particularly well for those interested in developing short term sites for specific campaigns.
Nexa also offers a range of other website offers if microsites are not right for you. Chat with us about your ideas and what you'd like to achieve. If it's right for you, we'll make it happen. If not, we can work with you to develop your main website, introduce you to CRM, or produce content aligned with your needs.
IS YOUR COMPANY SET TO SURVIVE IN 2023?
Business Growth Guide in 2023
Economies, companies, and the world at large have witnessed massive changes over the last three years. It's businesses with the dexterity and agility to shift with the times that stay ahead of the game. At NEXA, we don't just want your business to survive in ever-evolving markets and business environments. We want you to thrive. NEXA's 2023 edition of the Business Growth Guide is designed to show you just how your business can achieve that.
The Business Growth Guide is filled with all the fundamental knowledge you need to orient your business goals for 2023, as well as the latest information about marketing, sales, service, and people. Put your business ahead with a copy of this valuable, free resource.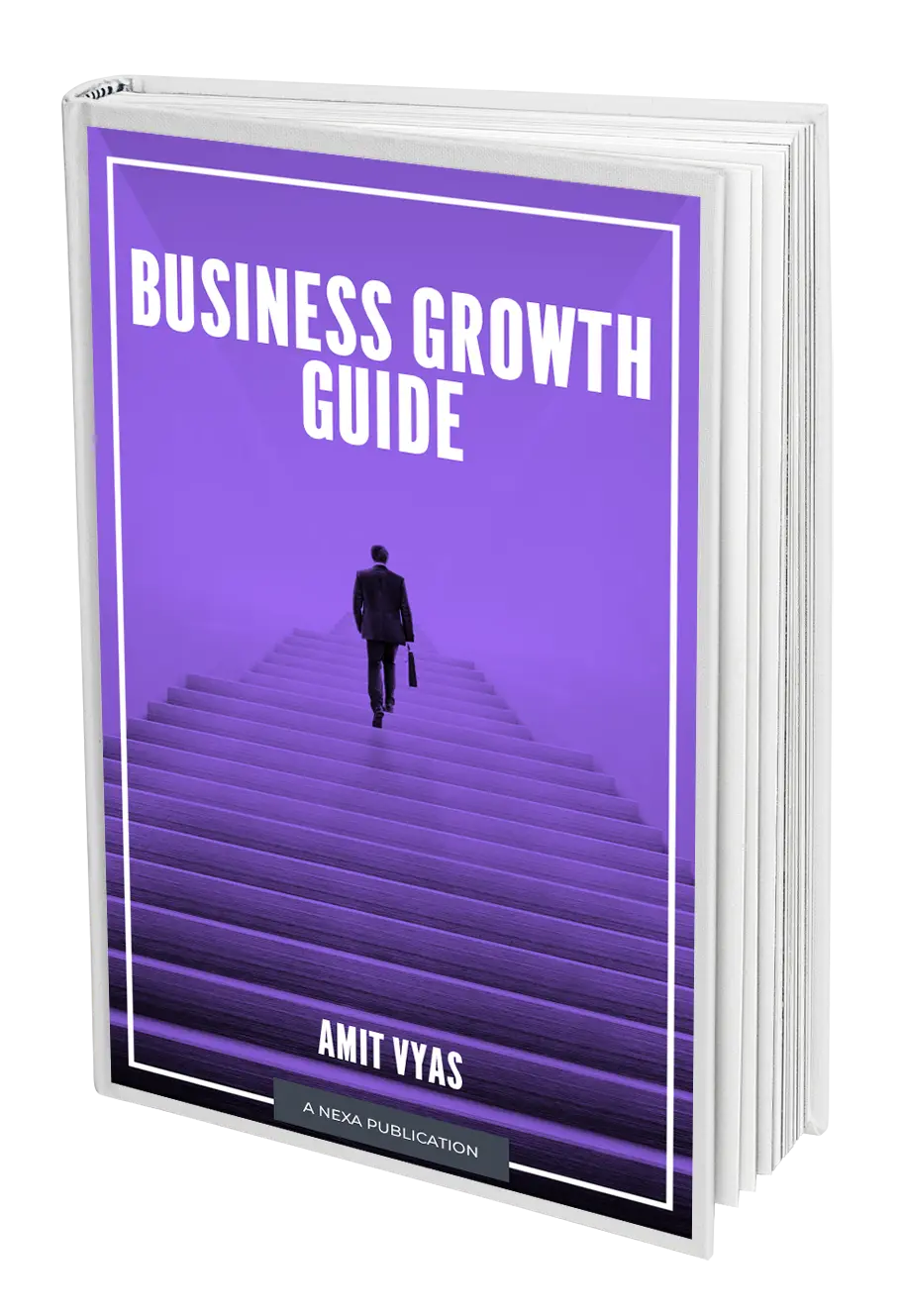 Stay Plugged
Subscribe to our newsletter and stay updated on the latest design stories, new projects and case studies.