Colourful, youthful, loud and fun, TikTok is one of the fastest growing social networks right now. It's difficult to explain TikTok using mere words because the platform is more of an experience than anything else. It is a place where anyone can be discovered, where trends are born, and a where inspiration and creativity thrive.
Nexa will create engaging, creative and trending campaigns for your brand through the interactive, video based platform. Collaboration is key when it comes to TikTok and all TikTok campaigns are about community and getting your target market to participate in interactive campaigns - and this allows for absolute creative expression - almost without limits.
Your Brand and TikTok
With TikTok, your business and brand has the power to be its most authentic self as it will become an inclusive part of the community - giving your brand the opportunity to engage and have fun like any other member of the TikTok world.
From videos and voice overs to dances and visual effects - TikTok is a brands dream platform.
TikTok Solutions and Advertising Opportunities
Top View:

Captivate a highly engaged audience with the upfront placement of your brand story for anyone who enters the TikTok space.
In-feed Video:

Tell your brand's story in TikTok's most native and engaging environment. While your audience is scrolling their newsfeed - they will come across your brand and view your brand as part of the community.
Branded Effect:

Provide the TikTok community with a branded visual effect that they can use in their personal feed - creating mass brand awareness.
The above are just some of the services and strategies we can create to make your brand trend on TikTok… and the creative possibilities are endless.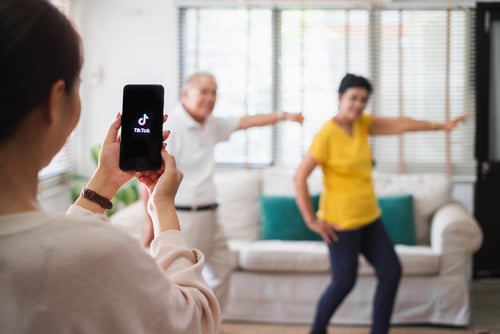 Also refer to our detailed TikTok blog article that explains the opportunities in more detail.
IS YOUR COMPANY READY TO GROW IN 2022?
Social Media In 2022
The way business is conducted has drastically changed in 2022. The global pandemic has impacted all of us, and businesses are learning how to recover.
Social and digital marketing is now at the forefront of marketing activity as more and more businesses look to these channels to generate new business opportunities foregoing strategies like brand awareness and instead favouring fast, lead generation or sales activities.
With this in mind, Andrew Thomas and Ravi Vyas have crafted Nexa's latest eBook - Social Media in 2022. By reading this book, you will learn:
The latest social media strategies and trends of 2022.

How to optimize social media for business growth

How to overcome a recession using social media

How to optimize your social media campaigns to generate more leads

The importance of social media influencers

The latest social media platforms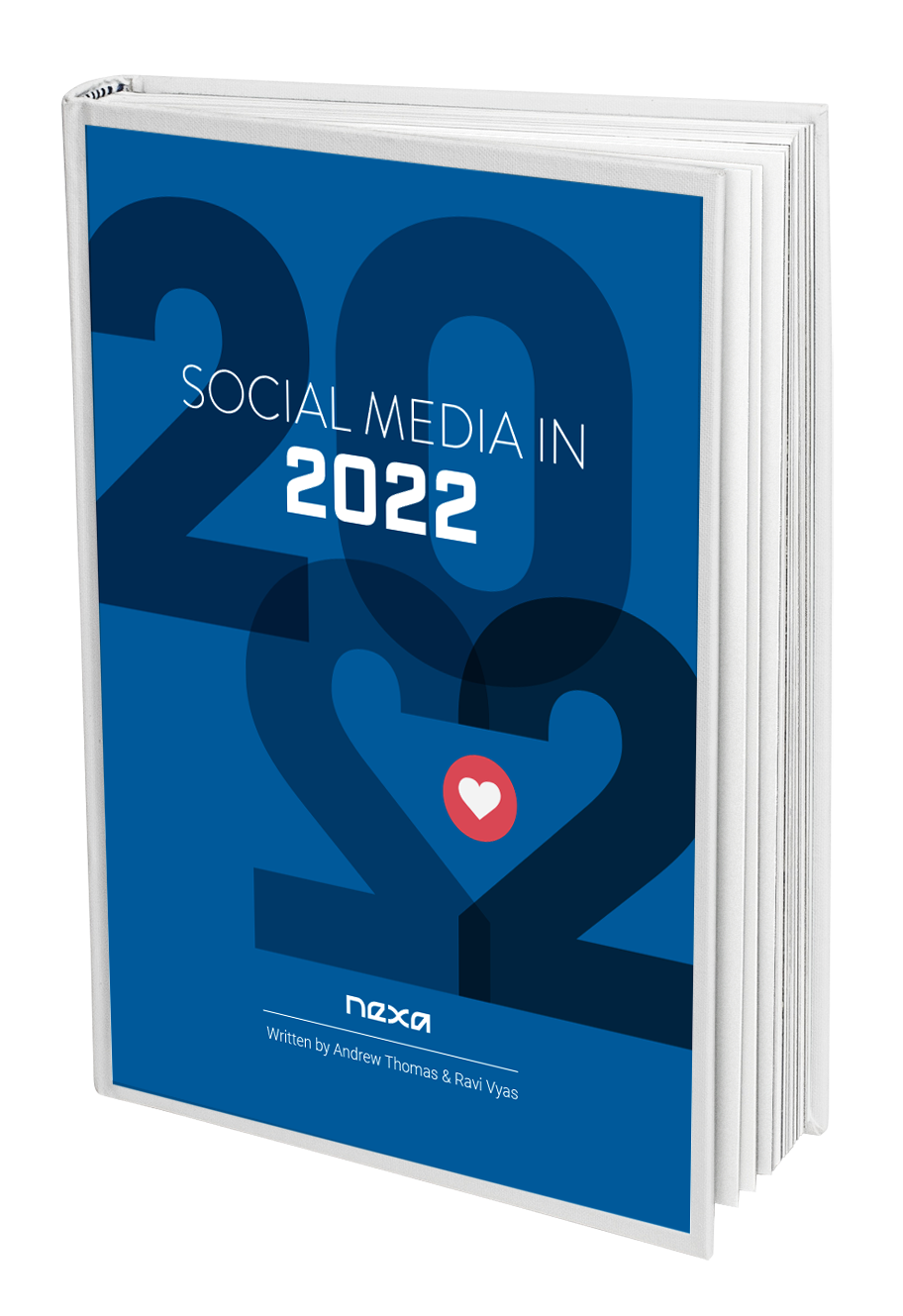 Stay Plugged
Subscribe to our newsletter and stay updated on the latest design stories, new projects and case studies.