Your Brand and TikTok
With TikTok, your business and brand has the power to be its most authentic self as it will become an inclusive part of the community - giving your brand the opportunity to engage and have fun like any other member of the TikTok world.
From videos and voice overs to dances and visual effects - TikTok is a brands dream platform.
TikTok Solutions and Advertising Opportunities
Top View:

Captivate a highly engaged audience with the upfront placement of your brand story for anyone who enters the TikTok space.
In-feed Video:

Tell your brand's story in TikTok's most native and engaging environment. While your audience is scrolling their newsfeed - they will come across your brand and view your brand as part of the community.
Branded Effect:

Provide the TikTok community with a branded visual effect that they can use in their personal feed - creating mass brand awareness.
The above are just some of the services and strategies we can create to make your brand trend on TikTok… and the creative possibilities are endless.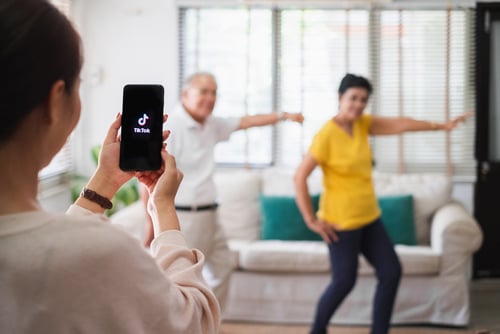 Also refer to our detailed TikTok blog article that explains the opportunities in more detail.