Your website is the face of your business, the place potential clients go to learn more about your business and what you offer. The problem is that many businesses choose to partner with an inexperienced website agency that will deliver a website quickly - but will not design the website to suit your objectives, and brand personality. They will also not take search engine optimisation into account when churning out your website, which will limit your online reach and lead potential customers to your competitors instead.
This is what makes Nexa different.
Whether we are building your website or not, we can provide a highly valuable consultancy role during the development of your website to ensure that what's being developed is right for you and your business.
What is a Website Development Strategy
A website strategy refers to a long term business plan that details how to create and develop a business's online presence by ensuring its website is in alignment with its digital marketing strategy and business strategy.
Why you Need a Website Development Strategy
If you want your website to be found online, you need create one that is appealing, easy on the eye, easy to navigate, engaging and optimised for the search engines. It is not just about creating a pretty, static site that gives your audience basic insight into what you do. There is a lot that needs to be considered when developing a website, and you need to understand your goals and objectives when embarking on this journey. If you want to reach your website goals and tick all of the boxes, it is important that you have a website development strategy in place - and this is where the Nexa team comes in.
The Importance of a Website Development Strategy
A website strategy forms the foundation for online success as a website helps build brand awareness, engage potential customers, gain leads and convert leads into loyal customers. A website should always align with your business goals, from developing lead generation pages that collect user and lead data, to making sales through the website. To guarantee you reach your specific goals, there are steps and components that need to be understood and put in place when designing your website.
What we can do for you
At Nexa, our website specialists understand the intricacies of website design and development and will put a plan in place to ensure all your goals are met through your online platform.
A website is made up of a variety of elements, from content and on-page optimisation to imagery and backend development.
Some of the most important elements of a website include:
Search Engine Optimisation: Tactics put in place to ensure your website rises up the search engine ranks - ensuring your target audience is able to find your business.
Content Creation: All the content on your website is vital, from your blog page to your home page. We will help you develop a strong content plan for your website to ensure you create unique, informative content that will keep your audience on your website for longer.
User Experience: From load time to your navigation bar, you want to make sure that when a user lands on your page, they are not overwhelmed and are able to easily navigate your content and find the information they need. This builds trust, keeps them on your site for longer - and gives your website authority in the search engine results pages.
Landing Pages: All your website landing pages should be informative, easy to navigate and direct the user to take a specific action - be it filling in a lead form, contacting your business or making a purchase.
Call to Actions: Strong call to actions are required across your website. These are in place to guide your user to take a specific action - be it making a purchase, or contacting your business. We will guide you on the CTA best practices for your website to ensure you receive the best possible outcome from your website efforts.
We will work with you to ensure that your website uses these tools (and more) to reach your goals, from lead generation tactics and creative content to an easy to navigate e-commerce site.
IS YOUR COMPANY SET TO SURVIVE IN 2023?
Business Growth Guide in 2023
Economies, companies, and the world at large have witnessed massive changes over the last three years. It's businesses with the dexterity and agility to shift with the times that stay ahead of the game. At NEXA, we don't just want your business to survive in ever-evolving markets and business environments. We want you to thrive. NEXA's 2023 edition of the Business Growth Guide is designed to show you just how your business can achieve that.
The Business Growth Guide is filled with all the fundamental knowledge you need to orient your business goals for 2023, as well as the latest information about marketing, sales, service, and people. Put your business ahead with a copy of this valuable, free resource.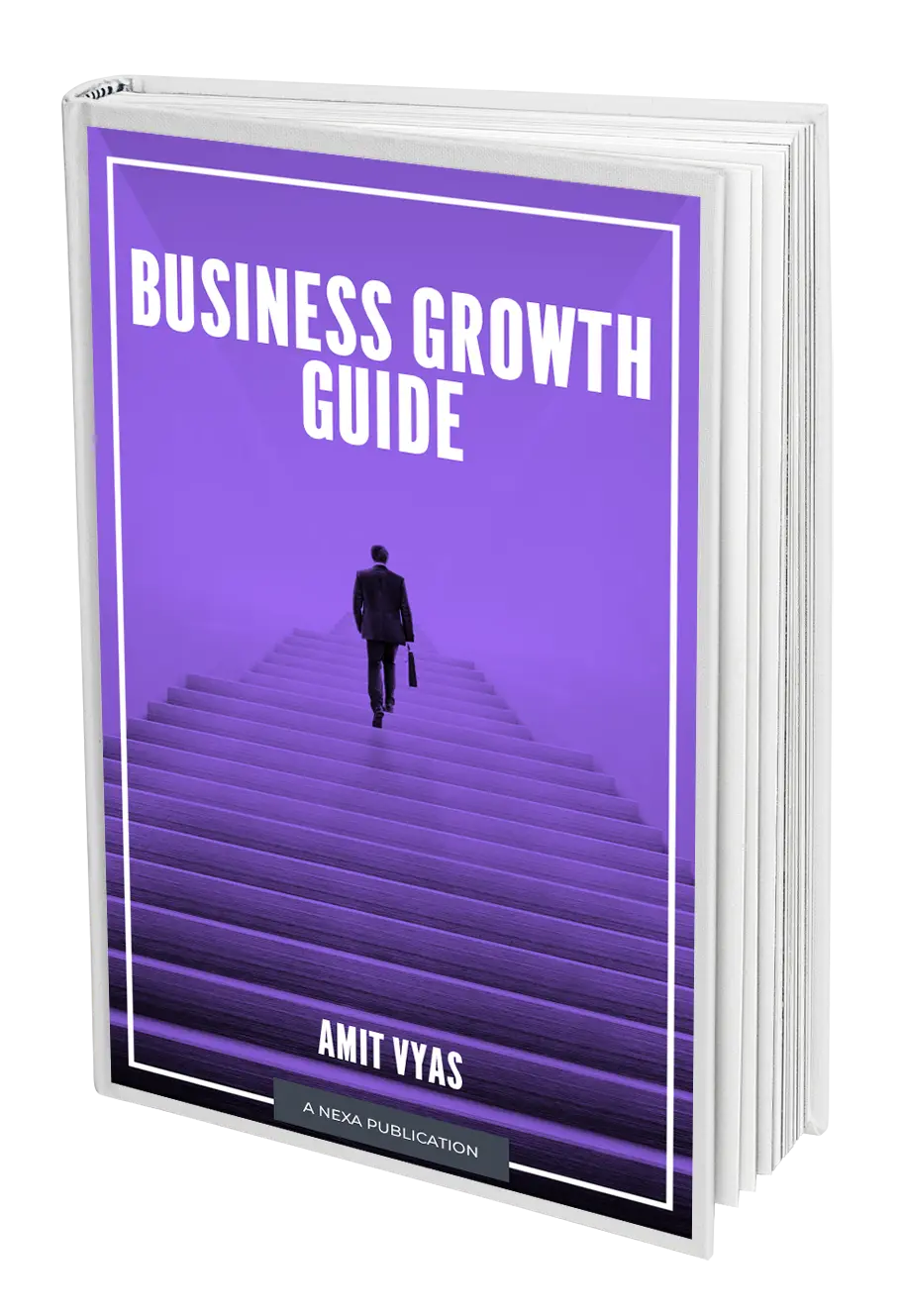 Stay Plugged
Subscribe to our newsletter and stay updated on the latest design stories, new projects and case studies.