WordPress is arguably the most popular platform for website design and development. In fact, WordPress sites account for over 22% of the world's websites. Originally this platform was used exclusively for blogging purposes, but today it has developed into something much more and works as a content management system that can support almost any kind of website requirement.
WordPress websites are perfect for companies that (a) have a very specific requirement; (b) need a fast turnaround and scalable website platform and (c) have limited complexity in terms of features and personalisation of content.
If you are looking to create the ideal WordPress site, our design and development team are here to make your vision a reality.
Why you should choose WordPress for your Website
What makes WordPress such a popular platform for website design and development is that it is easy to use and is flexible to suit any type of website. Thanks to its powerful features, many of the worlds top businesses use the platform to power their websites including Times Magazine and even Facebook.
Below, we outline some of the benefits that come with using this platform.
The Benefits of WordPress for your Website
Customisable: WordPress is easy to customise. The platform comes with a variety of easily customisable themes, and a lot of these themes come with their very own option panel which allows you to change your website background, sliders, colours, and more. And the best part is that all of this can be done without your development team having to write codes for these changes. Not only can you customise the look and feel of your website, you are able to add custom functionality to your site by using plugins. Plugins refer to apps for your site that you can use to add advanced features such as contact forms, lead generation forms, analytics, member areas and more.
SEO friendly: The most important part of every websites marketing plan is "Search Engine Optimisation" This is the process of ensuring your website is seen in the search engine results. WordPress is designed to help you with all your SEO efforts.
Simple to Manage: WordPress has a built in system that updates your website. This means you are able to update all your plugins and themes right from your dashboard and at the click of a button. WordPress will also always notify you when there is an update on the system so that you are always on track with any changes that should occur.
Secure: WordPress is a designed with your safety and security in mind. The platform is considered to be one of the safest ways to run a website.
Media: WordPress is not just limited to hosting text and images. You are able to have videos or any kind of media of your choosing available on your website. This allows for more creativity as well as unique and high quality content (that the search engines and your users will enjoy).
WordPress can also be used for a variety of websites and can accommodate all your website needs from simple websites to large ecommerce sites.
Some of the websites the platform can run includes, but is not limited to:
A blogging site
A simple business website
An online store
A membership based website
Online course website
As you can see based on the above, this platform is a powerful content management system and works for both commercial and personal use.
So, whatever it is you require from your website, WordPress is a great option for your business!
If you are looking to create a website, contact the Nexa design and development team and we will bring your online vision to life.
IS YOUR COMPANY SET TO SURVIVE IN 2023?
Business Growth Guide in 2023
Economies, companies, and the world at large have witnessed massive changes over the last three years. It's businesses with the dexterity and agility to shift with the times that stay ahead of the game. At NEXA, we don't just want your business to survive in ever-evolving markets and business environments. We want you to thrive. NEXA's 2023 edition of the Business Growth Guide is designed to show you just how your business can achieve that.
The Business Growth Guide is filled with all the fundamental knowledge you need to orient your business goals for 2023, as well as the latest information about marketing, sales, service, and people. Put your business ahead with a copy of this valuable, free resource.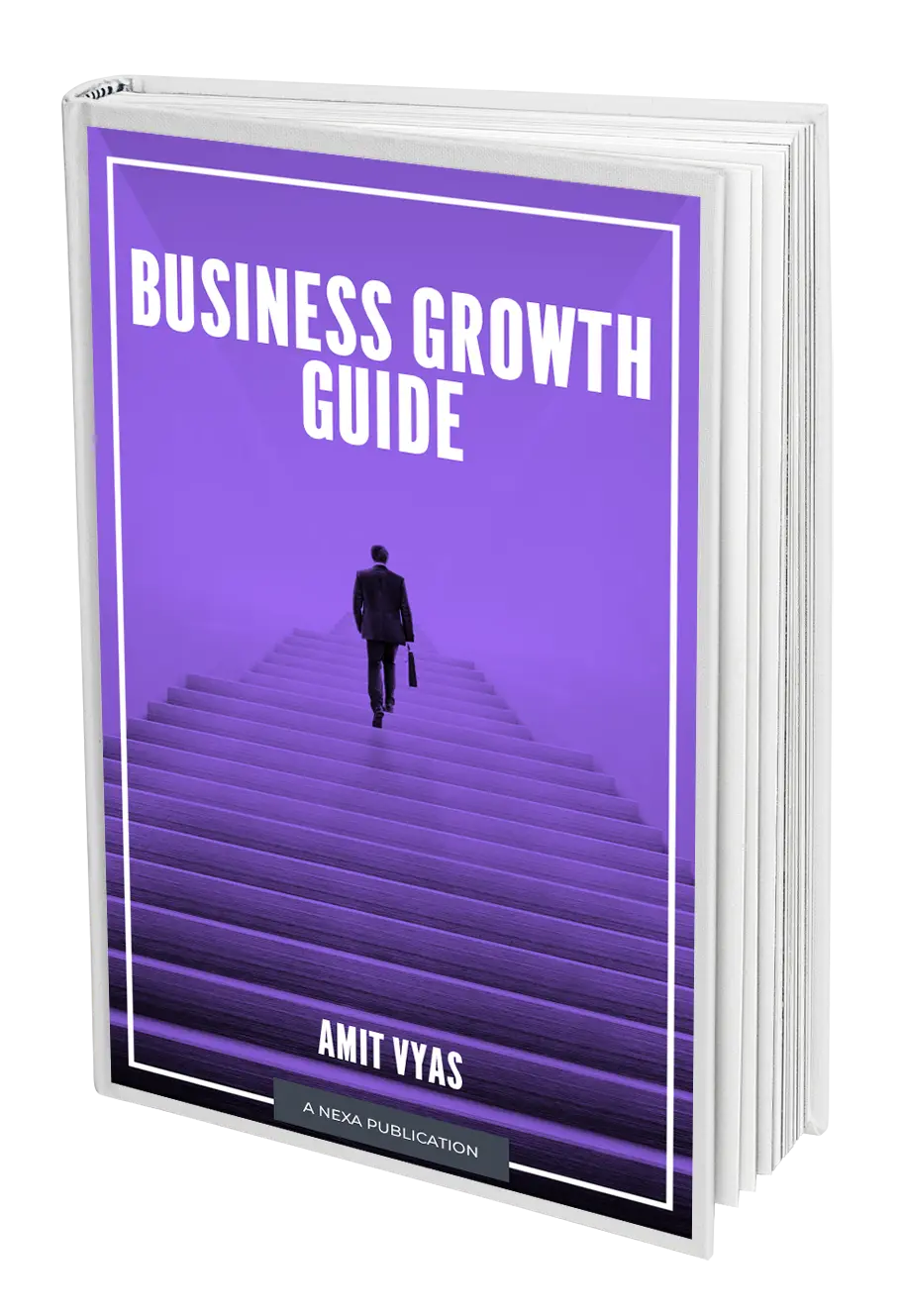 Stay Plugged
Subscribe to our newsletter and stay updated on the latest design stories, new projects and case studies.