Selecting the platform to build your website on is often a difficult decision for most businesses. This decision is often more difficult because of the number of choices available. Often, the choice doesn't simply come down to technology but more importantly, selecting the best website based on the actual business needs and objectives of a company. A custom designed website is always a great choice and comes with many benefits.
A custom-designed and developed website is often the right choice for businesses who (a) have a complex requirement that may need bespoke and 'new' programming; (b) may require a more scalable and robust website that has the flexibility to grow with the needs of the business and (c) may have complex integrations of 3rd party tools and platforms to incorporate into the new website.
Why should you choose a custom website design?
To put it as simply as possible, building your very own website from scratch gives you the opportunity to control your online presence, ensuring your place online today, and as the digital landscape grows. As you are custom coding pages, you are able to safeguard your website and scale it as the digital world evolves and as your business grows.
The Benefits of a Customised Website
Customised to your brand: Your website is the home of your business and needs to showcase your unique personality as well as your products and services. By investing in custom web design and development services, you are able to work with an agency design team that is able to completely personalise your website to suit your corporate or brand identity. Not only will your site be created with your brand image in mind, you are able to personalise every element of the user experience, ensuring visitors experience your brand in the most positive way possible.
Unique & Optimised Customer Experience: By having a customised website you are able to focus on delivering the best results by creating the ideal user experience and ensuring an optimised site structure. We will work with you to understand your objectives and create a design that drives you toward this goal - through both design elements and taking the user experience into consideration. We will work to understand the customer buying journey and create a customer centric website that helps guide your visitors through the site and drives them to take your desired actions to help you achieve your goals.
Better Search Engine Optimisation (SEO): A customised site is designed to work exceptionally well with the search engines. Every aspect of your website will be optimised for search engine optimisation, from your page URLs and content to your on-site and off-page SEO. This will help you quickly rise up the search engine result ranks as all the relevant SEO best practices will be put in place immediately on your customised website. As the SEO algorithm shifts and changes, you are also able to make the relevant changes on a custom site as quickly and efficiently as possible.
Evolve with Changes: By having a custom website you are able to scale as your business grows or changes. Developers will first set up the site architecture and create a site roadmap for your business and you may need to add on to this as you grow and change and as the digital landscape evolves. If you use a template website is becomes difficult to scale your site as these templates are usually static which can become a problem in the future.
What we can do for you
At Nexa, our team of design and development experts will work with you to create the ultimate website for your business - one that is designed to meet your specific goals and objectives.
Contact Nexa today for all your website development and design needs. Start by completing the page on this form.
Looking for a price estimate? Use our Website Design Calculator for FREE!
IS YOUR COMPANY SET TO SURVIVE IN 2023?
Business Growth Guide in 2023
Economies, companies, and the world at large have witnessed massive changes over the last three years. It's businesses with the dexterity and agility to shift with the times that stay ahead of the game. At NEXA, we don't just want your business to survive in ever-evolving markets and business environments. We want you to thrive. NEXA's 2023 edition of the Business Growth Guide is designed to show you just how your business can achieve that.
The Business Growth Guide is filled with all the fundamental knowledge you need to orient your business goals for 2023, as well as the latest information about marketing, sales, service, and people. Put your business ahead with a copy of this valuable, free resource.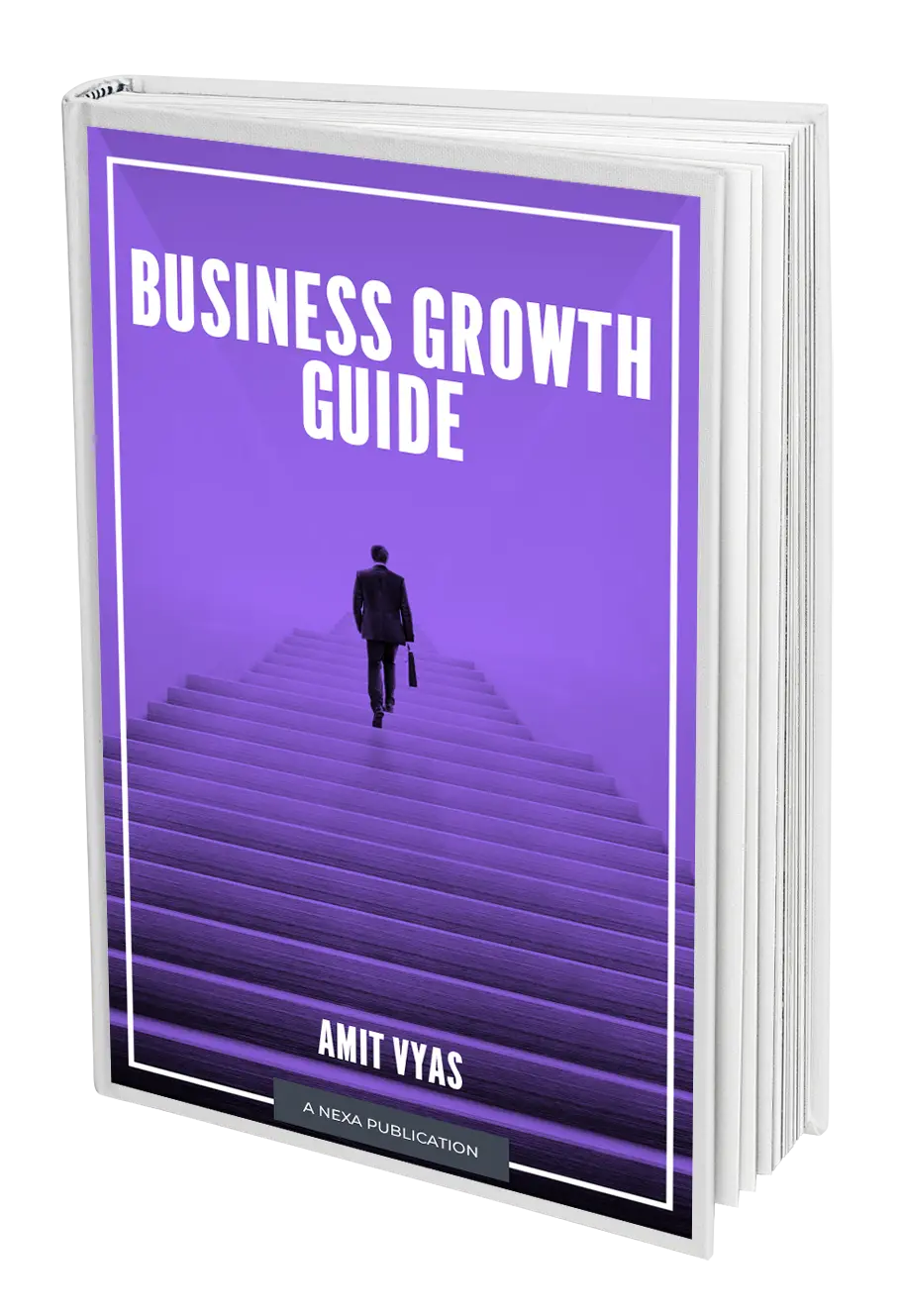 Stay Plugged
Subscribe to our newsletter and stay updated on the latest design stories, new projects and case studies.