Many businesses create complex and expensive websites without estimating the potential return on investment (ROI) that the website should generate. As a consequence, many websites underperform.
At Nexa, we help bring these types of website projects to life by providing a clear focus and design a strategy based on return. Whether you require an e-commerce website, a lead generation website or a corporate website - we will work to provide you with the best website conversion rates.
What is Website Conversion Optimisation
In digital marketing, conversion rate optimisation, also referred to as CRO, is a system designed to increases the percentage of site visitors into customers, or a system designed to increase the percentage of site visitors to take a desired action.
CRO is important for all businesses and is particularly important for online stores because CRO allows businesses to make the most of their website by driving traffic to take a specific action - whether it be to make a purchase, send an email or leave their contact details. By having a strong CRO strategy in place, customer acquisition rises and businesses grow substantially.
Why you should choose Website Conversion Optimisation for your business.
Cost-effective: When it comes to pay-per-click advertising, many marketers and businesses are spending a lot of money per click - particularly for businesses with a lot of competition. Online stores in particular are facing massive budget spends for their PPC efforts and this is where conversion rate optimisation comes into play. This tactic helps make the most of all the clicks you do receive, and you will see a return.
Rise above the competition: By having a strong CRO strategy in place, you will convert more site visitors into clients than ever before. This will quickly help your business rise above your competitors, helping you establish your business as the industry leader.
Quick Results: Search Engine Optimisation takes time to show real lucrative results, whereas CRO offers quick results. Once the changes have been made to your website and you are able to funnel users toward making a purchase or taking a specific action, you will see a significantly higher rate of users making purchases instead of defecting from your page to your competitions website.
Improves user experience and website aesthetic:

A strong CRO strategy will make your website pages make more sense to the users. This will reduce any anxiety they have on your page and drive them to take an action.

Streamlines your sales: If you have an online store and you implement CRO to your website, your site will appear more legitimate as it builds a clear path from a landing page to a purchase page - making the user trust the process that much more.
Grabs the users attention: Conversion rate optimisation combats the short term attention span that todays online users have. As CRO guides the user through a specific process, they will no longer become bored or frustrated with your site which means that you will increase the chances of getting shoppers to make a purchase or take a specific action.
The real value of CRO is that it gets your lead generation efforts and business sales rolling. This tactic is designed to help you gain more customers in a short period of time and improves all your other marketing efforts. Once a solid CRO plan is in place, you will see massive benefits for your business.
If you are looking to implement successful CRO tactics for your business, speak to the Nexa professionals today.
IS YOUR COMPANY SET TO SURVIVE IN 2023?
Business Growth Guide in 2023
Economies, companies, and the world at large have witnessed massive changes over the last three years. It's businesses with the dexterity and agility to shift with the times that stay ahead of the game. At NEXA, we don't just want your business to survive in ever-evolving markets and business environments. We want you to thrive. NEXA's 2023 edition of the Business Growth Guide is designed to show you just how your business can achieve that.
The Business Growth Guide is filled with all the fundamental knowledge you need to orient your business goals for 2023, as well as the latest information about marketing, sales, service, and people. Put your business ahead with a copy of this valuable, free resource.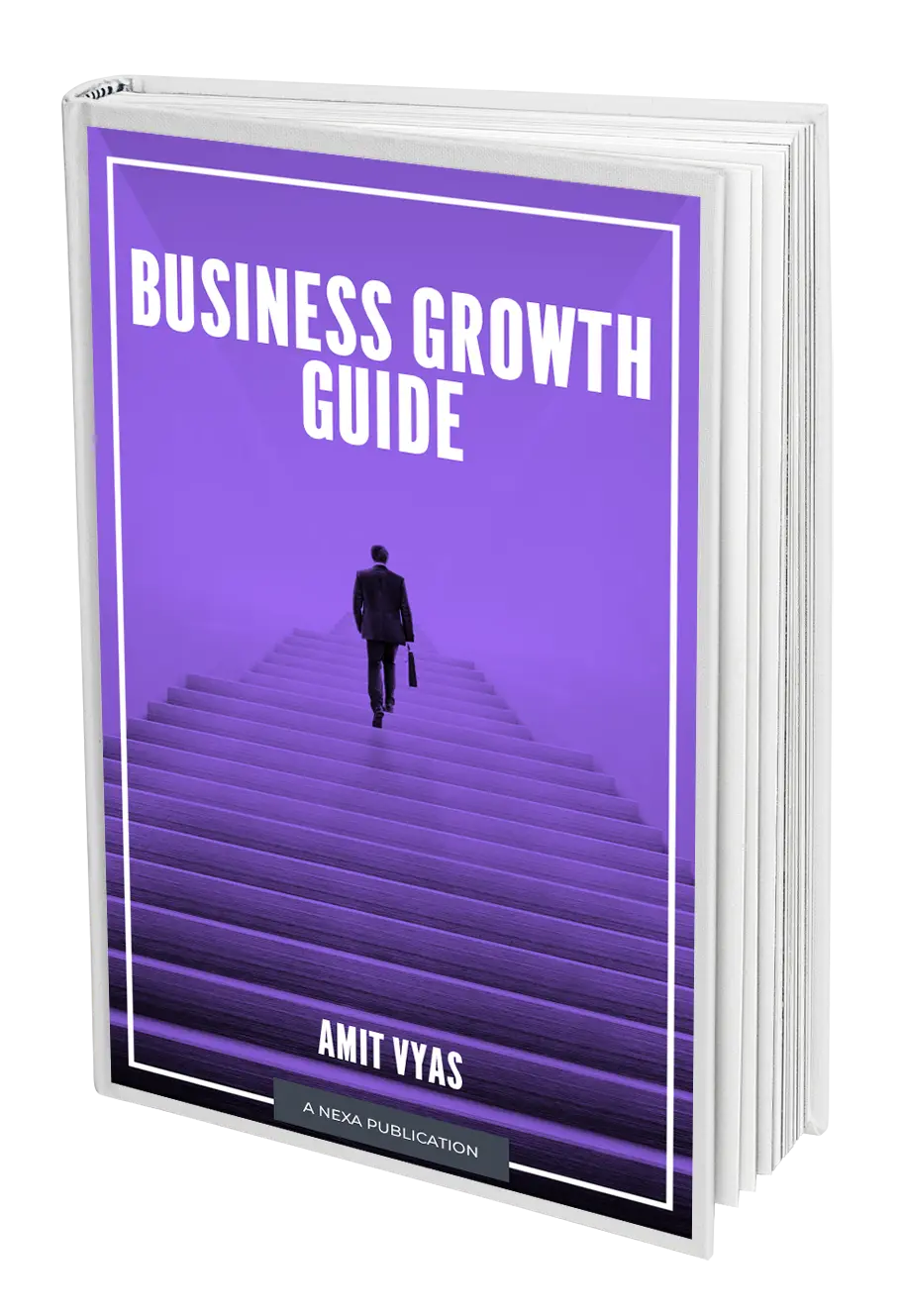 Stay Plugged
Subscribe to our newsletter and stay updated on the latest design stories, new projects and case studies.