Businesses around the world are investing in Customer Relationship Management (CRM) solutions as this advanced software offers a streamlined and effective solution to sales, customer service and marketing management.
As CRM software has evolved and advanced, the implementation and use of Sales CRM systems has become increasingly vital for professional businesses today.
Not only do CRMs help facilitate and support the sales process but they provide valuable insights to key stakeholders in the company providing pipeline transparency and access to sales information that can help prepare every aspect of the organisation.
Nexa is a Diamond-tiered HubSpot Partner and a certified Enterprise Sales / CRM implementor. We also work with Salesforce and Zoho CRM implementations.
The Importance of CRM for business
A CRM software helps businesses manage relationships with their customers and potential customers from a centralised and easy to access location. CRMs have become vital for businesses throughout the world as this technology is designed to store lead and customer data, manage all customer touch points, create personalised marketing campaigns, guide the customers journey, monitor buying cycles and predict future sales. CRMs also have the power to create cohesion between sales and marketing teams, ensuring the right leads, are receiving the right message, at the right time. By having this kind of alignment your sales teams are sure to have a greater understanding of potential customers, which in turn leads to easy communication and greater sales.
The Benefits of CRM for your Business
Marketing, Sales and Service Alignment:

A strong CRM such as HubSpot is able to fully optimise your content, nurture leads and track your leads progression through the sales pipeline. Your sales team will gain deep insight into prospects because of this marketing data and they will be able to use this information to make more sales.
Inbound Marketing:

CRMs have advanced inbound marketing capabilities and CRMs such as HubSpot can cater to every stage of the buyer's journey by using inbound marketing tactics. For example, the HubSpot CRM is able to personalise content and target this content to each user on their own buyers journey - ensuring the prospect receives the right marketing message at the right time - increasing sales substantially.
Identify Leads and Prospects:

CRMs such as HubSpot are able to identify and track IP addresses from individuals or businesses who are visiting your website. Their activity can be closely monitored by your marketing and sales team, and with this kind of data, they will know when the right time is to approach certain leads - and what messaging they should use in their approach.
Monitor the Buying Cycle:

A CRM gives you the opportunity to view the entire buying cycle of your leads, which means you will be able to assess where they are in their buyers journey, and you will know when your sales team should approach them - and what they should approach them about.
Customisable Reports:

By having a centralised home base for all your lead, client and team data, you are able to build customisable reports within seconds, send reports to the people who require them and view the data in an easy to use way. This is the perfect way for businesses to measure their return on investment.
The HubSpot CRM
HubSpot provides a variety of tools that are exceptionally powerful, and designed to help your marketing, sales and service teams achieve their goals.
These tools include:
Sales Hub: Email automation, email tracking and meeting scheduling.
Marketing Hub: Lead generation, marketing and analytics.
Service Hub:

Knowledge base and customer feedback to help you connect with customers.
If your business wants to streamline processes, save time and money, and help your marketing, sales, and service teams reach their targets and objectives effectively, then HubSpot is the software for you.
Nexa is proud to be a Diamond-tiered HubSpot Partner and this places us in the top 2% of HubSpot Partners globally.
Amit & Andrew from Nexa, recently reviewed the HubSpot CRM
Watch the video below:
IS YOUR COMPANY SET TO SURVIVE IN 2023?
Business Growth Guide in 2023
Economies, companies, and the world at large have witnessed massive changes over the last three years. It's businesses with the dexterity and agility to shift with the times that stay ahead of the game. At NEXA, we don't just want your business to survive in ever-evolving markets and business environments. We want you to thrive. NEXA's 2023 edition of the Business Growth Guide is designed to show you just how your business can achieve that.
The Business Growth Guide is filled with all the fundamental knowledge you need to orient your business goals for 2023, as well as the latest information about marketing, sales, service, and people. Put your business ahead with a copy of this valuable, free resource.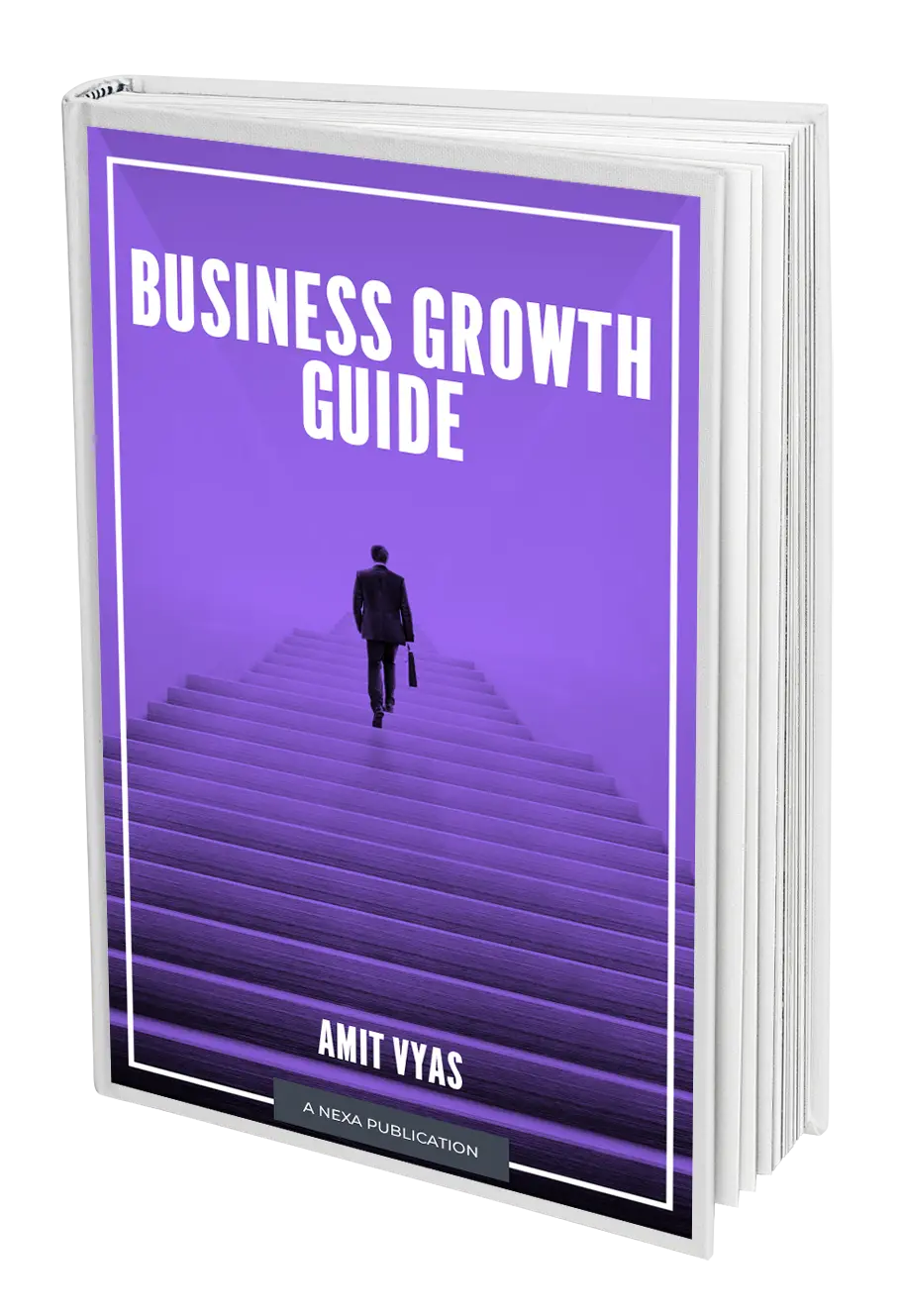 Stay Plugged
Subscribe to our newsletter and stay updated on the latest design stories, new projects and case studies.