Is your Google Analytics data confusing, difficult to analyse or do you just need some data analysis to help make sense of the information available?
Nexa can help. Our Performance Marketing experts can help you make sense of your website data by analysing, re-structuring and provide additional formatting of your Google Analytics data.
Why Website Analytics are Important
Website analytics provide you with in-depth insight into your website visitors and how they behave on your site. Analytics are also able to tell you how they found your website, and how they engaged with your website content. You are also able to analyse this data to better understand the buyer journey for each lead, which makes it easier for you to convert leads into customers.
Through analytics you are able to understand your audience in detail, and because of this you are able to implement fully informed business and marketing decisions in order to grow your business faster.
Why your business should have website analytics:
Understand your visitors and the user experience: Thanks to website analytics you will be able to understand your audience in greater detail. That is: how they found your site, where they are from, their age, and engagement with your website. This insight allows you to tailor your website to suit the user and create a space that is easy for them to navigate which in turn, leads to more lead conversions and sales.
Know what content works best: Website analytics will give you insight into what content performs the best on your website. Analytics will show you your page bounce rates, which content is the most engaging, and which pages the user actively seeks out - and how long they stay on a page. This will give your marketing and content team insight into what the user is looking to learn on your website. You are also able to learn which pages are the most popular, and add a specific Call to Action on these pages to gain more leads and make more sales.
Helps with Search Engine Optimisation: SEO is one of the most important aspects for business growth because the more organic traffic your site receives, the more high quality leads come your way. Website analytics will give you insight into how your SEO is performing, and allow you to learn about which pages are doing well and which need to be amended for the search engines and the user alike. Through analytics you are also able to gain insight into your website backlinks by tracking any referrals - making your SEO that much better and helping you rise up the search engine results.
Better your marketing efforts: Through analytics you are able to discover where your website users found your website. Did they find you through social media? Through the search engines? Or through a paid advertisement? Once you have this insight you are able to determine what methods are working best to direct traffic to your site, helping you plan for future marketing campaigns.
At its essence, website analytics is vital for business growth as it provides insights and data that can be utilised to develop a better user experience. By understanding the customer behaviour through analytics, you are able to create a website that works best for the user, which will inevitably lead to more sales and business growth.
What we can do for you
The Nexa team of digital marketing professionals will provide your business with advanced analytics and analysis reporting to help you better understand your audience and the buying cycle and in turn, help you to create digital marketing strategies to propel your business toward even greater success.
IS YOUR COMPANY SET TO SURVIVE IN 2023?
Business Growth Guide in 2023
Economies, companies, and the world at large have witnessed massive changes over the last three years. It's businesses with the dexterity and agility to shift with the times that stay ahead of the game. At NEXA, we don't just want your business to survive in ever-evolving markets and business environments. We want you to thrive. NEXA's 2023 edition of the Business Growth Guide is designed to show you just how your business can achieve that.
The Business Growth Guide is filled with all the fundamental knowledge you need to orient your business goals for 2023, as well as the latest information about marketing, sales, service, and people. Put your business ahead with a copy of this valuable, free resource.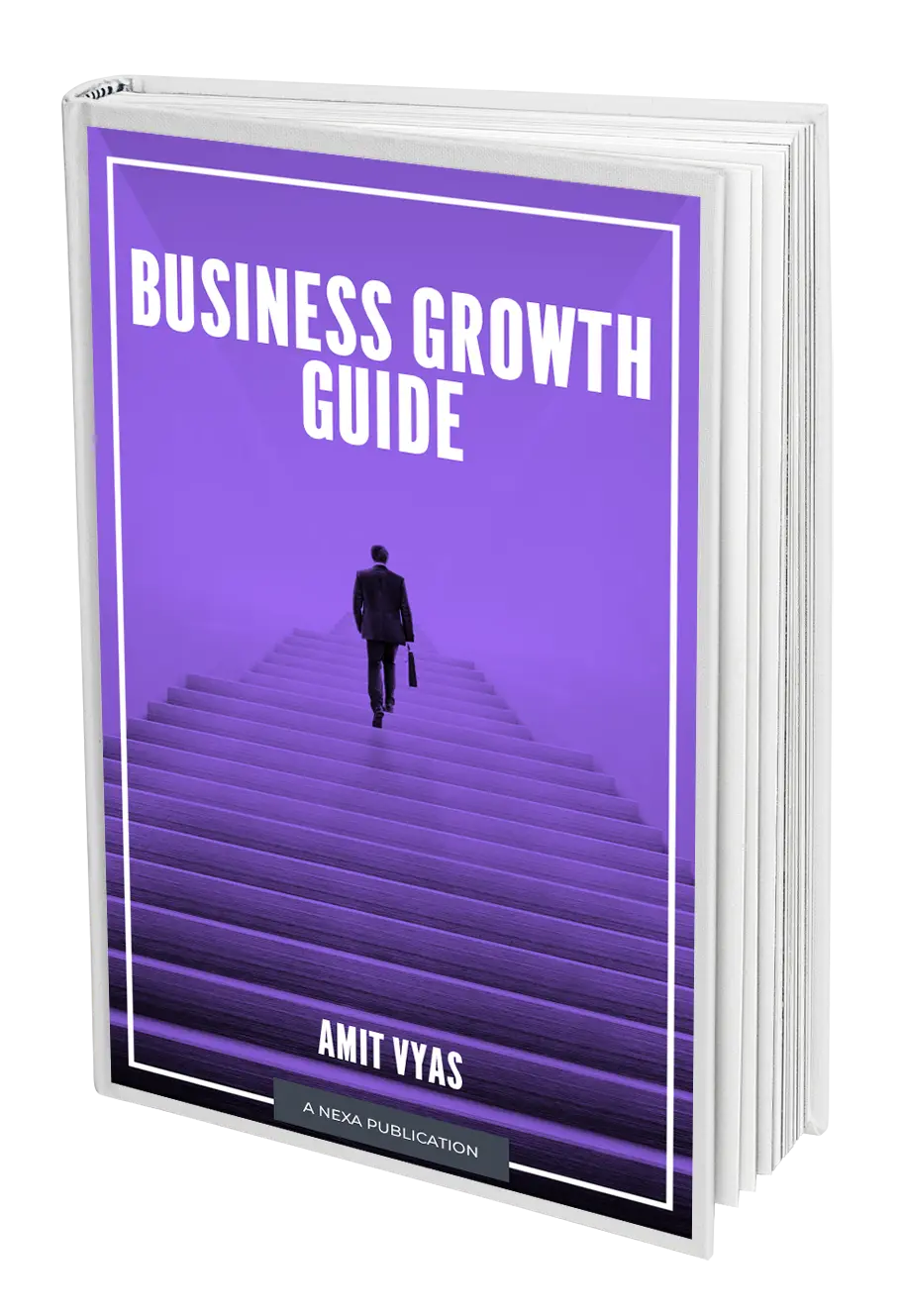 Stay Plugged
Subscribe to our newsletter and stay updated on the latest design stories, new projects and case studies.