As digital marketing has evolved, the ability for businesses to reach potential prospects has increased. Today, businesses have access to vast amounts of data and information, helping them understand their target audience, find their target market and make more sales.
This allows businesses to reach particular audiences based on data such as Age, Location, Gender, Family Status, Employment Status (including Company Size, Industry, Job Roles and Seniority) as well as an individual's interests and hobbies. A variety of Lead Generation tactics have arisen because of this advanced data collection and segmentation. One of the most important and notable being Account-Based- Marketing.
The video below explains our ABM process and how this helps to generate sales-ready leads for businesses.
Why do you need lead generation and sales driven campaigns?
When a prospective client initiates a relationship with your business by engaging in organic interest in your business (be this by visiting your website or liking your social media pages), the transition from prospect to a client is more natural. Lead generation understands this natural progression and is part of the second phase of inbound marketing. This means that lead generation should occur after you have successfully attracted a prospect and are then ready to convert a visitor into a lead, and then a sales qualified lead.
The process for a strong lead generation campaign follows the below steps:
Attract: A prospect discovers your business through one of your marketing tactics, be this SEO, social media marketing or paid ad campaigns.
Convert: A visitor follows your call-to-action
Close: A visitor is directed to a landing page that is designed to capture their information (this is usually done through a lead form)
Delight: Your prospect will fill out a form to receive an offer (be this an e-book or a discount code etc.), and you now have the relevant data. This means you are now able to nurture the relationship, which, in turn, converts leads into customers.
Once you understand this journey and put all these elements together into a lead generation campaign, you can use a variety of channels to drive traffic to your landing page and begin generating quality leads.
The above works for all businesses, no matter their size or industry. And when it comes to B2B lead generation, one tactic stands head and shoulders above the rest, and that is Account-Based Marketing (ABM) for quality lead generation.
What is Account-Based-Marketing for Lead Generation?
Account-Based Marketing is a B2B marketing and lead generation strategy that focuses its resources on a set of key accounts within a particular industry. This marketing tactic uses highly personalised and targeted campaigns that are designed to engage with each account individually, basing the marketing message on their specific wants and needs.
What sets ABM apart is that this tactic has the power to connect your marketing and sales team by helping align everything from initial lead contact to conversion. ABM goes beyond traditional lead generation and markets to existing customer accounts as well, to encourage upselling and cross-selling, which ensures your sales team gets the most value from large accounts.
The Benefits of Account-Based-Marketing for Lead Generation:
Personalisation and customisation build trust and develops relationships.
Sales and marketing alignment
Shorter sales pipeline as you are identifying key accounts and speaking directly to them
Measurable and significant return on investment
Put time and effort into your lead generation and sales-driven strategies by understanding your audience, creating relevant content, promoting that content on powerful platforms, and continuing the conversation. You will make more sales and grow as a business.
IS YOUR COMPANY SET TO SURVIVE IN 2023?
Business Growth Guide in 2023
Economies, companies, and the world at large have witnessed massive changes over the last three years. It's businesses with the dexterity and agility to shift with the times that stay ahead of the game. At NEXA, we don't just want your business to survive in ever-evolving markets and business environments. We want you to thrive. NEXA's 2023 edition of the Business Growth Guide is designed to show you just how your business can achieve that.
The Business Growth Guide is filled with all the fundamental knowledge you need to orient your business goals for 2023, as well as the latest information about marketing, sales, service, and people. Put your business ahead with a copy of this valuable, free resource.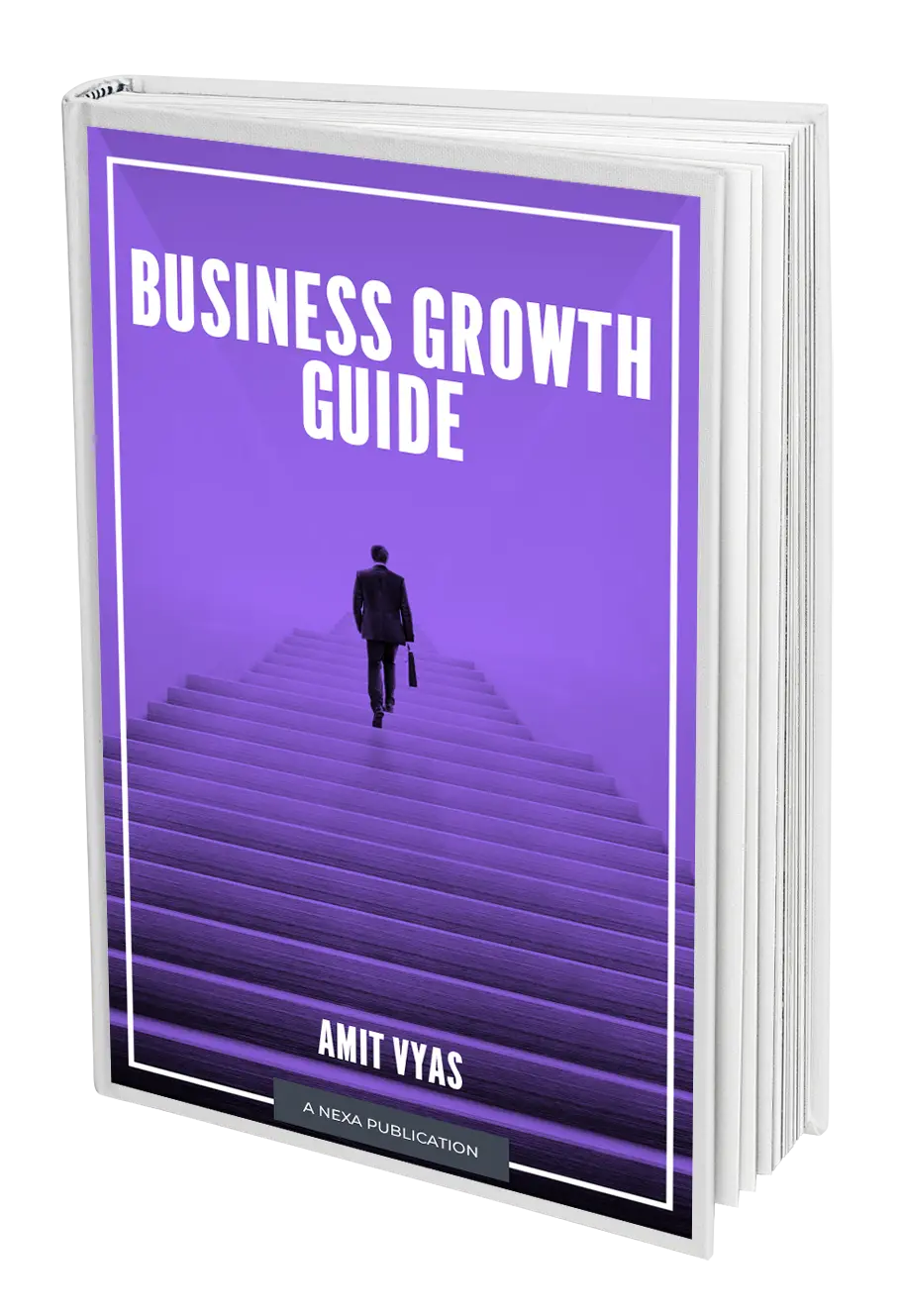 Stay Plugged
Subscribe to our newsletter and stay updated on the latest design stories, new projects and case studies.