If you've decided to consider HubSpot for your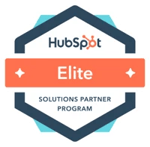 company's CRM, Sales Automation, Marketing of Service Measurement platform, it's important to speak to someone who can independently guide you in the right way.
Nexa has helped many companies to (a) understand the right license for their business and (b) brokered a deal between both parties leveraging our position as a Diamond Partner to get the best possible deal and payment terms for our clients.
HubSpot Licensing Options - Assessing what you need now and in the future
There's no doubt about it. HubSpot is a phenomenal business growth platform that can provide both efficiencies and scale for fast-growing companies. But there's a challenge. Like many platforms the cost of HubSpot's license fee can quickly rise if you haven't had the right advice from a qualified HubSpot partner.
What impacts HubSpot License Costs?
The volume of data in your CRM. Even if you don't need huge amounts of data capacity on day one, if you're expecting to grow this substantially within the first year of your license, it may make sense to negotiate a better up-front rate for your data before signing your license agreement.
The features that you need also impact the price. If you need specific features for your business, it's important that you make these known early on. HubSpot paid licensing consists of Starter, Professional and Enterprise options and each of these have a certain features attributed to it. By identifying the features you need before jumping into a HubSpot license, your agency partner can help you to understand the different options available to you. If you work with a experienced HubSpot partner agency such as Nexa, we'll be able to guide you accordingly and in some cases may present workarounds for some features that can save you both implementation time and money.
Setup and Onboarding. HubSpot provide these services through their offices in Europe and the USA. While HubSpot's team are very knowledgable about the platform and product features, there can sometimes be a knowledge gap between their knowledge of your business and the markets that you operate in. Working with an agency such as Nexa that has business operations in the Middle East, Europe and USA gives your business an advantage as we're servicing and onboarding businesses within each of these markets. The onboarding provided to you by Nexa is also customised for your business and takes significantly less time than being onboarded remotely by HubSpot.


These companies have been onboarded or supported by Nexa recently: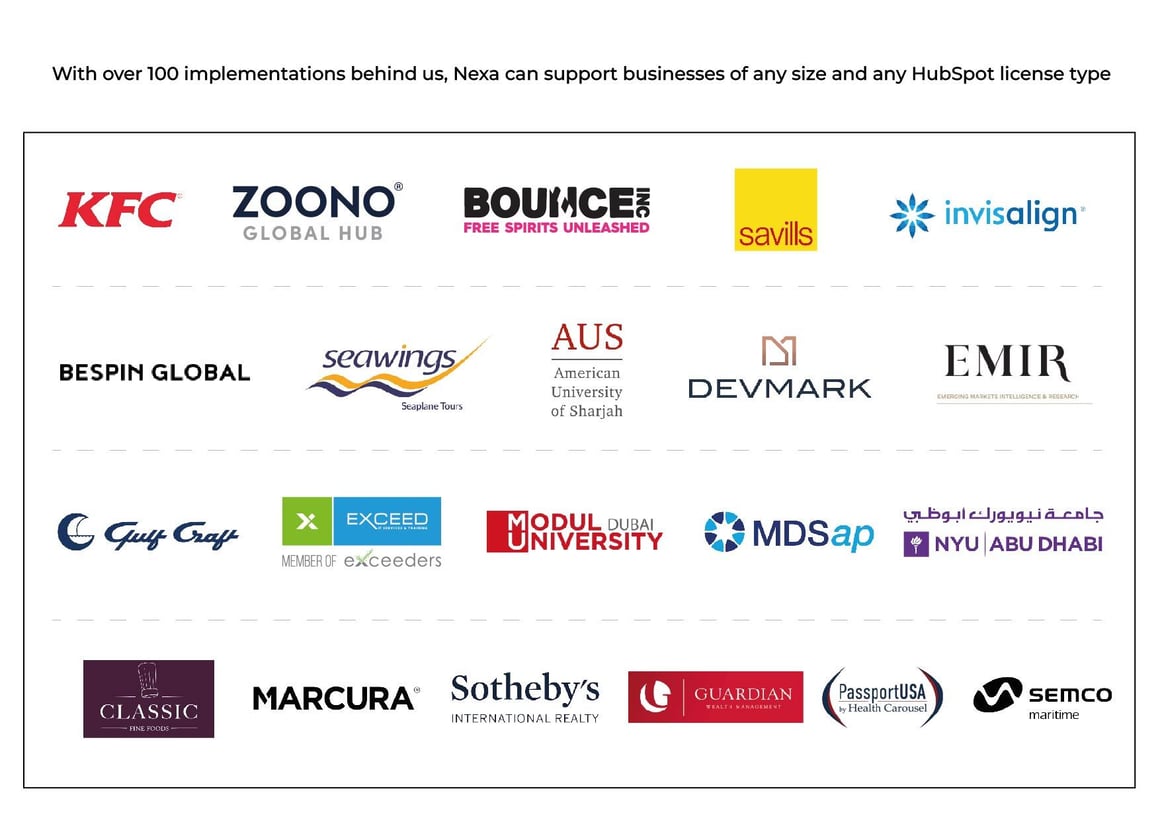 As a Diamond-tiered HubSpot Partner Agency, we have experience in the following services and offer these to clients globally:
Stay Plugged
Subscribe to our newsletter and stay updated on the latest design stories, new projects and case studies.