We can help you reach new online audiences online by adding Arabic to your website. Nexa offers Arabic translations of English content, from your website to blog articles, e-guides and brochures.
Translating your Marketing Collateral into Arabic
There are several benefits to having a website available in multiple languages, from reach to search rankings and value offerings. If you are targeting people in the Middle East, Arabic is an essential language to consider for your business. Here's why:
Arabic is the 5th most common language in the world. There are 420 million Arabic speakers situated predominantly in the Middle East, North Africa and parts of Asia, representing the official language of over 20 countries.
Arabic is the 4th most commonly used language on the internet.
Arabic is one of the United Nation's six official languages. Global companies and platforms, including Coca-cola and LinkedIn, have made Arabic part of their primary languages.
The Middle East has a population of 260 million people, 70% of whom use the internet. Certain countries in the region, such as Saudi Arabia, require Arabic as the primary language for business dealings.
Many Arabic speaking countries are profitable in emerging markets. There are disparities among these, ranging from super-wealthy countries to poverty-stricken areas. The kind of audience you're targeting will therefore need to be taken this into account, with suitable content developed for these markets.
Translating your content with us at Nexa can help you to meet the needs of open opportunities within these markets. By doing this, your business can expand its regional reach, perception and credibility.
Arabic is a historical language (as one of the world's oldest Semitic languages), noted as being rich and poetic. The written word is read from right to left and written in cursive. It has formed a crucial part of various historical context and cultures, with many dialects that deviate from its classic form.
There are also several possible words used for singular terms in English, so translating from English to Arabic is complex and requires expertise.
Arabic can either be:
Classical Arabic: This is the language in its most historical sense, as used in the holy Quran.

Modern Standard Arabic (MSA): A formal derivative from classical Arabic taught in schools and used in everyday life, with various regional dialects.

Colloquial: The commonly spoken version of Arabic and will be understandable to everyday people who may not necessarily have the educational background to be well versed in MSA, again with various dialects.
A regionally specific translator who understands the culture of the area and the dialect is necessary to translate content in Arabic successfully. While there is a significant part of the Middle Eastern population that speaks English, research shows that people prefer to buy goods and consume content presented in their mother tongue. Since many of the Arabic speaking markets are Muslim, accurate translations are necessary to avoid the misuse of words, misinterpretations of meaning or offensive terms.
We at Nexa have a team of expert translators who can assist with this, along with a longstanding understanding of the Middle Eastern region.
How Nexa approaches Arabic translations:
Marketing Strategy:

We transfer our familiarity with the given target audience so that the content is localised accordingly. As a digital agency, we understand the need for extended services beyond translation, such as assisting you in offering support to your audience that is in Arabic too.

Expertise

: Our team provides you with accurate translations that take the necessary technicalities into account. This includes knowledge of grammar, meaning, best possible word selections within this expressive language and cultural or industry-related nuances that are important.

Website Design:

The layout of your content online is a key factor to consider, as the functionality and design need to cater to both your audience and the search engines. With these services on hand, you can also benefit from SEO. Competition among Arabic websites is still low, so your business can capitalise on this and experience rapid growth.
If you are targeting an Arabic speaking audience, having these translations available are highly beneficial for your business. We can provide you with expert website site design and translation services, setting your business on the path to gain its share of this emerging market.
هيا بنا نبدأ
(hayaa bina nabda) - Let's get started.
IS YOUR COMPANY SET TO SURVIVE IN 2023?
Business Growth Guide in 2023
Economies, companies, and the world at large have witnessed massive changes over the last three years. It's businesses with the dexterity and agility to shift with the times that stay ahead of the game. At NEXA, we don't just want your business to survive in ever-evolving markets and business environments. We want you to thrive. NEXA's 2023 edition of the Business Growth Guide is designed to show you just how your business can achieve that.
The Business Growth Guide is filled with all the fundamental knowledge you need to orient your business goals for 2023, as well as the latest information about marketing, sales, service, and people. Put your business ahead with a copy of this valuable, free resource.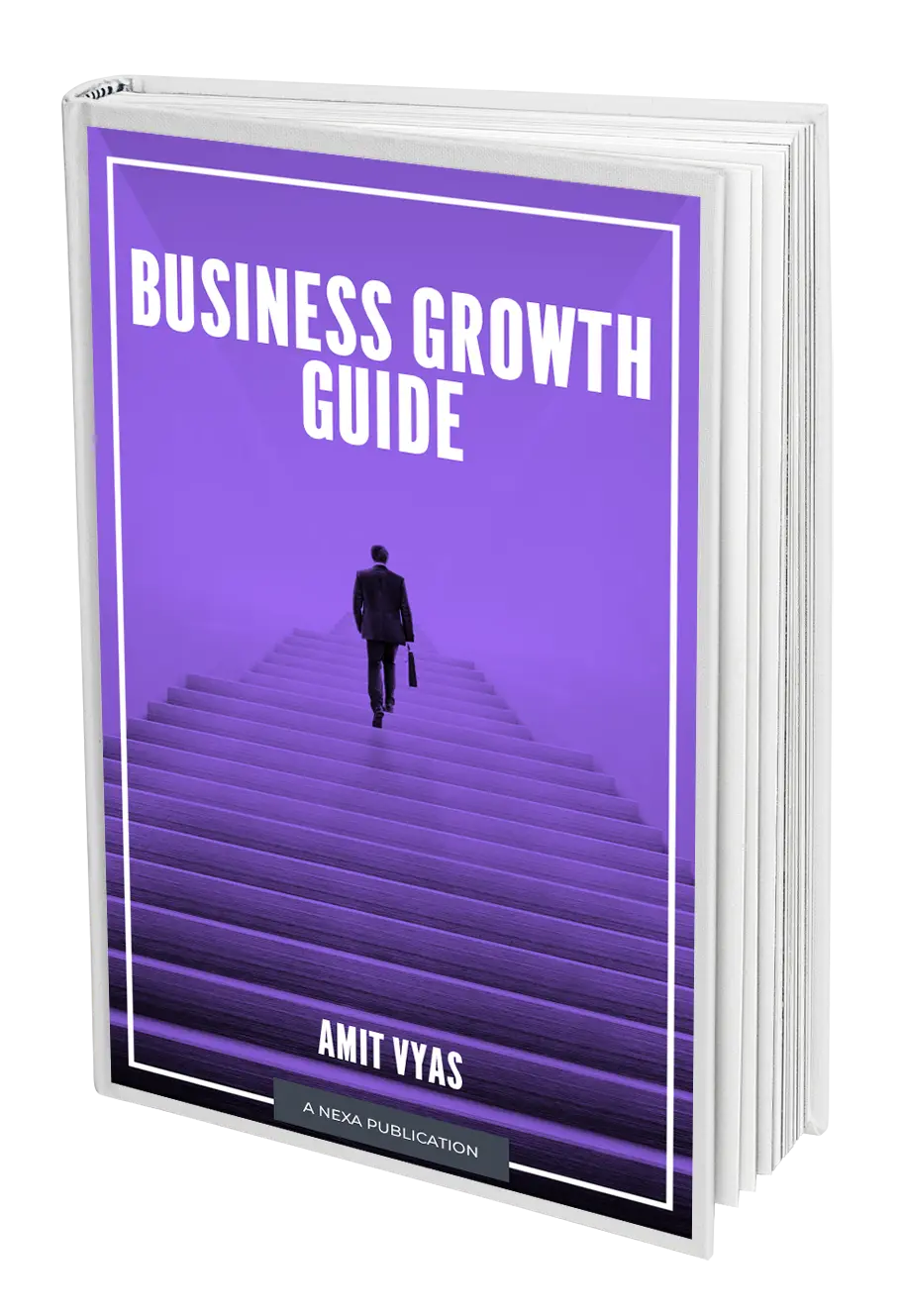 Stay Plugged
Subscribe to our newsletter and stay updated on the latest design stories, new projects and case studies.