Unlock the potential of your website and watch your business GROW. Your company's website should be more than just an online brochure for your business. If created correctly, your website can be a lucrative online lead generation platform that works around the clock to help your business grow. Your website should also be integrated with the latest marketing tools including Email Marketing, Automated Email Triggers, Social Media Publishing and Tracking, Blog Management and the creation of Landing Pages so that you can create online marketing campaigns with ease.
The next generation of websites is now here and your new website can be delivered with all of the marketing tools your business will ever need to grow and thrive.
For over a decade, HubSpot has provided an all-in-one online marketing system that helps businesses drive website traffic and business enquiries via a CRM platform, Website Forms, Email Marketing, Landing Pages and Blogs as well as automated marketing based on the actions of potential customers.
By adding website development into the equation, businesses today have the opportunity to have an all-inclusive digital marketing system that provides incredible results.
In addition, the HubSpot website system offers streamlined website development that can drastically reduce development time by up to 80%!
Why HubSpot?
This type of technology was previously reserved for only the largest companies but as technology has evolved, small and medium sized businesses today have the same opportunities to grow their businesses using advanced technology.
The benefits of saving time during the website development process:
Lower development costs means you save money
Early website launch means you can start earning money from your site sooner
Less risk compared to a longer development process
In addition, the HubSpot website option provides huge flexibility and scalability for businesses.
Will an all-inclusive marketing solution work for your business?
The HubSpot Website and Marketing System may not be the best strategic fit for each and every business.

Therefore, ask if the following is what your business really needs:
Does / Will your business need a CRM Tool to help you manage your customers, your potential customers and deals in progress?
Does / Will your business require email marketing to communicate to your database?
Do you have products or services that will require marketing online or on social media?
Will you be running Google Adwords / Advertising for your business?
Will it make a difference to your business if you ranked on Page 1 of Google?
Is there a possibility that your business model or requirements will change over the next 18 months?
If you answered "YES" to 3 or more of the questions above, you should complete the form below to book a demonstration of the HubSpot platform.
Inforgraph Ref: http://www.hilemangroup.com/Thought-Leadership/Resources.aspx?tagid=10

Why HubSpot for Marketing?
HubSpot has the unique ability to place all your marketing and sales efforts in a single place, under one umbrella, and provides your teams with the tools they need to gain marketing and sales success.
So, what does HubSpot offer your business in regards to marketing and customer relationship management? Let's take a look.
What HubSpot has to Offer
HubSpot offers a variety of tools for your marketing and customer relationship management efforts, and is able to cater to every part of the buyer and lead journey. What makes the platform so powerful is that it is made up of a variety of "hubs" that when combined, work together to create a seamless sales, marketing and customer support platform.
About HubSpot Marketing Hub
When it comes to creating a seamless marketing, sales and customer service platform for your business, HubSpot is the solution you have been searching for. And if you are looking to turn your website and marketing efforts into a seamless lead generation tool, then HubSpot Marketing Hub is for you.
HubSpot Marketing hub has all the tools you need to implement a successful marketing campaign through your website and all other online marketing platforms including your social media pages.
Through HubSpot your team is able to create compelling content to place on your website, optimise it for the search engines, and is able to create landing pages that are designed to collect lead data - helping you propel your marketing efforts even further through email marketing lead nurturing campaigns. Not only will HubSpot collect your lead data, the system is able to track your leads and figure out where they are at within the buying cycle. As the system understands buyer intent, it will send out personalised emails to specific leads, with the email message based on where the lead is within the buyers journey. This means that each lead receives the right message - at the right time which helps move them further down the buying funnel.
The Tools Provided by HubSpot Marketing Hub Include:
Automated and Personalised Email Campaigns
Landing Pages for Lead Generation
Blogging tools
Search Engine Optimisation
Social Media Post Creation and Implementation
Website, Lead and Campaign Analytics
Marketing Automation
Thanks to HubSpots integrated CRM opportunities, you are able to integrate your social media platforms and your website, which allows you to track your users and leads and learn about their online interaction and engagement with your business.
This kind of data and insight allows your team to understand how leads are responding to your marketing campaigns and your brand as a whole. This simplifies your teams communication with leads and ensures a seamless and highly effective business model.
IS YOUR COMPANY SET TO SURVIVE IN 2023?
Business Growth Guide in 2023
Economies, companies, and the world at large have witnessed massive changes over the last three years. It's businesses with the dexterity and agility to shift with the times that stay ahead of the game. At NEXA, we don't just want your business to survive in ever-evolving markets and business environments. We want you to thrive. NEXA's 2023 edition of the Business Growth Guide is designed to show you just how your business can achieve that.
The Business Growth Guide is filled with all the fundamental knowledge you need to orient your business goals for 2023, as well as the latest information about marketing, sales, service, and people. Put your business ahead with a copy of this valuable, free resource.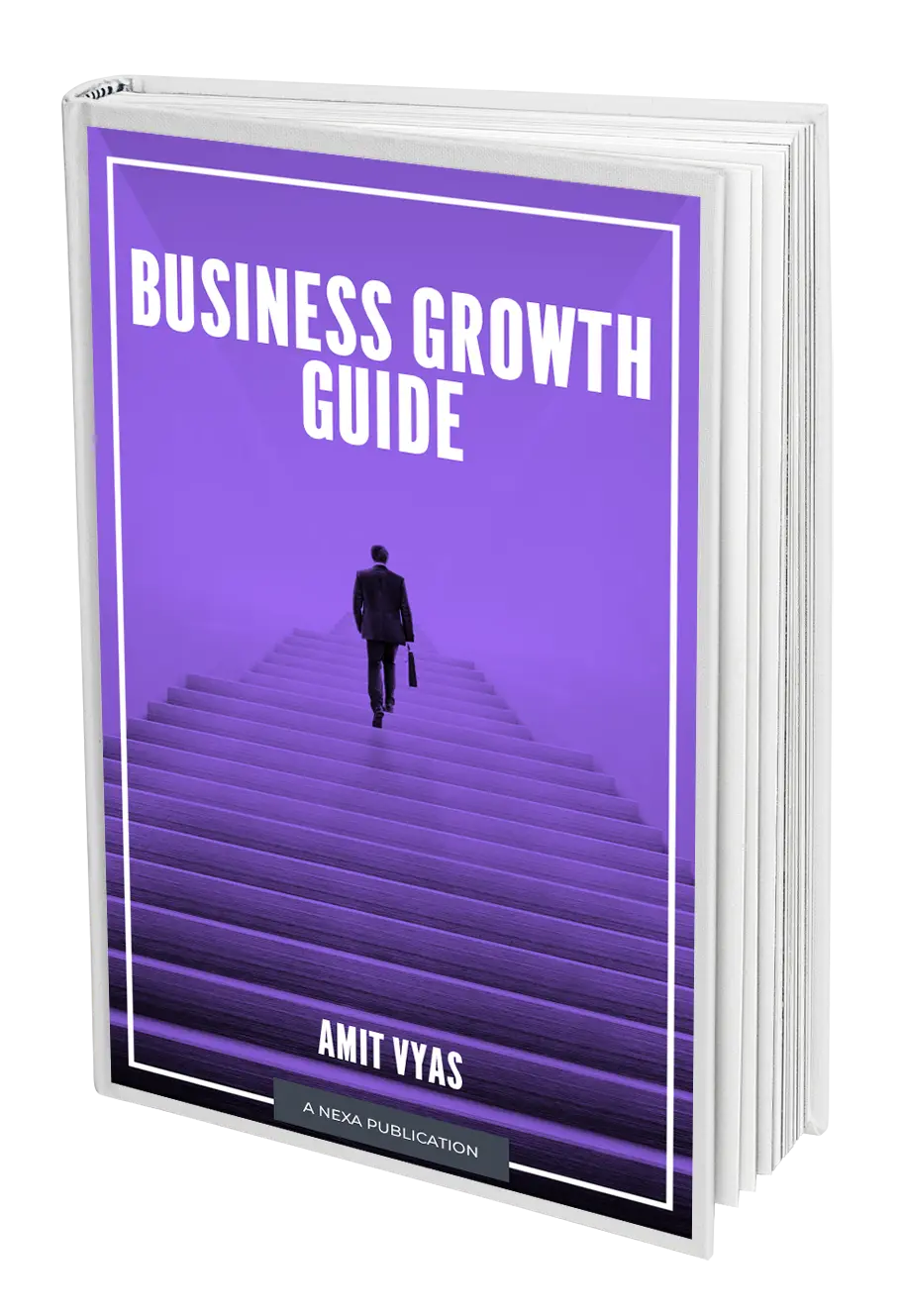 Stay Plugged
Subscribe to our newsletter and stay updated on the latest design stories, new projects and case studies.