Businesses are mostly concerned with what the customer thinks of their brand, however, it is becoming increasingly important for businesses to place focus on employee brand perception too. This is because we live in a connected world where social media and instant communication rule and with this in mind, employees hold more power than ever before. This is where employer branding becomes important.
Employer branding refers to the capability of a business to prove its worth to past, current and potential employees and is a strategy designed to attract top talent and retain this talent.
Employer branding is not just a buzzword making the rounds in the marketing space. It is an investment. Today, your brand is based on the perception that your potential, current and past employees have of your business. And it is this brand perception that holds the key to success.
How Does It Work?
Employer branding is a strategy that will manage and influence your organization's reputation among job seekers and employees. It consists of everything you need to do in order to position your organization as the employer of choice for top talent. This strategy consists of content creation, social media messaging and targeted digital reach and takes advantage of the most reputable job seeking platforms such as Glassdoor, to increase your reach and messaging.
Our employer branding strategy will result in lower costs per hire and ensure that the investments made in each employee are worth it by improving your employee retention rates.
Essentially, it comes down to how you market your organization to your ideal job seekers and we will create a content rich strategy that showcases your organization's cultural differentiators and highlight them to position your organization as a desired place of work.
The Importance of Employer Branding for your Business
Your brand needs to be holistically aligned with your business values in order to be well perceived. Essentially, if you want candidates and top talent to embrace your business, your brand needs to accurately reflect a healthy and encouraging workplace.
The importance of strong and strategic employer branding doesn't just end there. Below, we outline how this strategy benefits your business:
Builds brand identity: Today, potential candidates are not just visiting your social media pages to investigate your company culture, they are going much deeper. Potential candidates are viewing what your current and past employees have to say about your business and will be reviewing websites such as Glassdoor. By building employer branding within your company, you are able to better communicate with your current employees and build a sense of loyalty and trust that leads to positive online feedback that coincides with your brand identity and brand values.
Better talent acquisition: A strong employer branding strategy not only builds your brand, it helps you attract, engage and retain top talent in your business.
Lesser employee turnover: By implementing powerful and strategic employer branding across your organization, you will experience less employee turnover as you are creating a healthy work environment and offering your employees value that goes beyond a paycheck.
Cost-Effective: The recruitment process is highly competitive and finding the right talent and retaining that talent can be incredibly difficult - and costly. By taking action to create a healthy work environment, you are retaining top talent and saving your HR teams time and of course, saving your business money.
Employer Branding will streamline all aspects of your HR processes, from attracting new hires to building loyalty with current employees. Contact the Nexa team today and let's build the ideal employer branding strategy for your business.
IS YOUR COMPANY SET TO SURVIVE IN 2023?
Business Growth Guide in 2023
Economies, companies, and the world at large have witnessed massive changes over the last three years. It's businesses with the dexterity and agility to shift with the times that stay ahead of the game. At NEXA, we don't just want your business to survive in ever-evolving markets and business environments. We want you to thrive. NEXA's 2023 edition of the Business Growth Guide is designed to show you just how your business can achieve that.
The Business Growth Guide is filled with all the fundamental knowledge you need to orient your business goals for 2023, as well as the latest information about marketing, sales, service, and people. Put your business ahead with a copy of this valuable, free resource.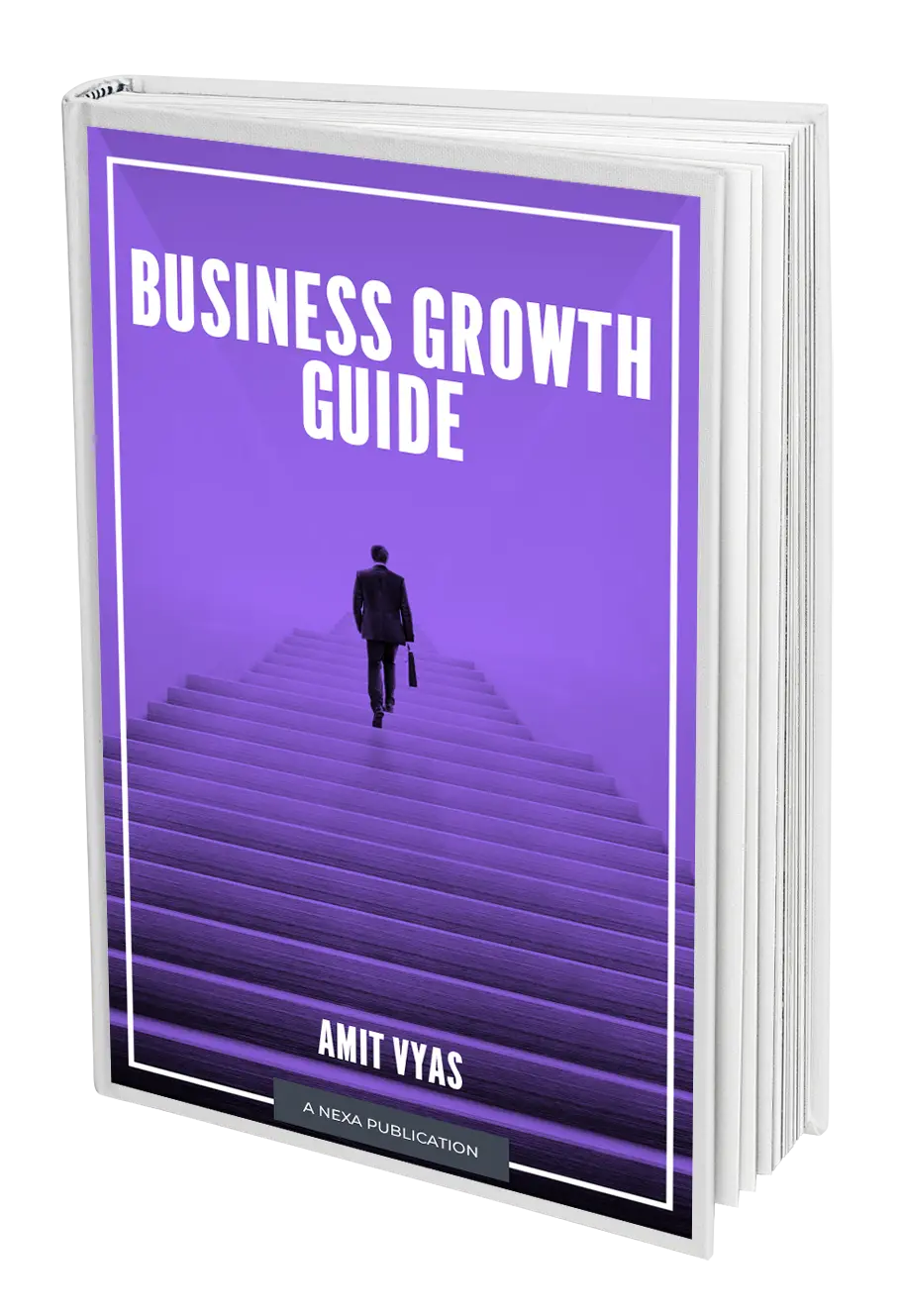 Stay Plugged
Subscribe to our newsletter and stay updated on the latest design stories, new projects and case studies.