Your website is the home of your brand - and you need to keep your home as tidy as possible if you want users to trust (and find) your brand!
From time to time, most websites need to be updated, upgraded or even optimised for search engines as new algorithms (or formulas) affect how your website is seen in the eyes of the search engines. Nexa has an in-house team of designers and programmers that can improve any website whether aesthetically or from a functional perspective - or both.
Whether you require an update or edit, or are looking for regular maintenance and support, we can help.
What is Website Maintenance?
Website maintenance is the process of checking your website for any issues on a regular basis and ensuring it is always kept up to date. This needs to be done consistently in order to keep your site healthy, ensure ever increasing traffic, and strengthen your rankings in the search engine results pages.
Websites play a vital role in business and are created with various goals and objectives in mind such as branding, selling, lead generation and information. If you do not keep your website maintained all of your efforts will be for naught. You see, if your website load time becomes slow, or Google penalises you for outdated content, your website will drop in the search engine ranks and your competitors will begin to soar above you leading to massive loss.
With this in mind, every website needs to be maintained and should always be updated with the latest search engine requirements and best practices.
Why you need Website Maintenance for your Business:
Improved Security: Website maintenance is vital for online security. With web maintenance you want to ensure that your site is kept up to date with any software patches or security updates - at all times. If this is not seen to, you open your business up to the possibility of being hacked.
Increasing Website Traffic: If you want users to find your website, you need to make sure your site is of the highest quality - from your content and imagery to loading time and user experience. Search engines also keep an eye on this and will increase your website's ranking if it is well maintained, regularly updated and full of helpful and well-optimised content. With the search engines placing you higher in the search results, you will reach more potential customers who are actively seeking what it is you offer as a business.
Improved User Experience: By consistently updating your website with quality content including blogs, informative articles, latest news and latest offerings, you show your audience that you can be trusted and establish yourself as an industry leader. A well maintained website will always have functional and easy to use call to action buttons that are designed to drive the user to take a specific action - if these buttons are broken or do not appear - you are sure to lose clients to your competition - also make sure you remove outdated content so that users do not become frustrated with your business. By doing this regularly you provide users with the ultimate online experience - which builds trust and helps you convert leads into loyal customers.
These are just a few reasons why website maintenance is important for all businesses.
By keeping up to date with any online changes and by ensuring your content is always up to date, you will claim your place at the top of the search engine results and build continued trust with your target market, leads and current clients.
What we can do for you
At Nexa, our website professionals will make sure that your website is kept healthy and safe at all times. And you can rest easy knowing your business will continue to flourish online and rise above your competitors.
We have experience in multiple platforms and can enhance your website to include the latest trends, best practices and more. We can also offer website marketing services that will help to increase the performance of your website from a return on investment perspective.
IS YOUR COMPANY SET TO SURVIVE IN 2023?
Business Growth Guide in 2023
Economies, companies, and the world at large have witnessed massive changes over the last three years. It's businesses with the dexterity and agility to shift with the times that stay ahead of the game. At NEXA, we don't just want your business to survive in ever-evolving markets and business environments. We want you to thrive. NEXA's 2023 edition of the Business Growth Guide is designed to show you just how your business can achieve that.
The Business Growth Guide is filled with all the fundamental knowledge you need to orient your business goals for 2023, as well as the latest information about marketing, sales, service, and people. Put your business ahead with a copy of this valuable, free resource.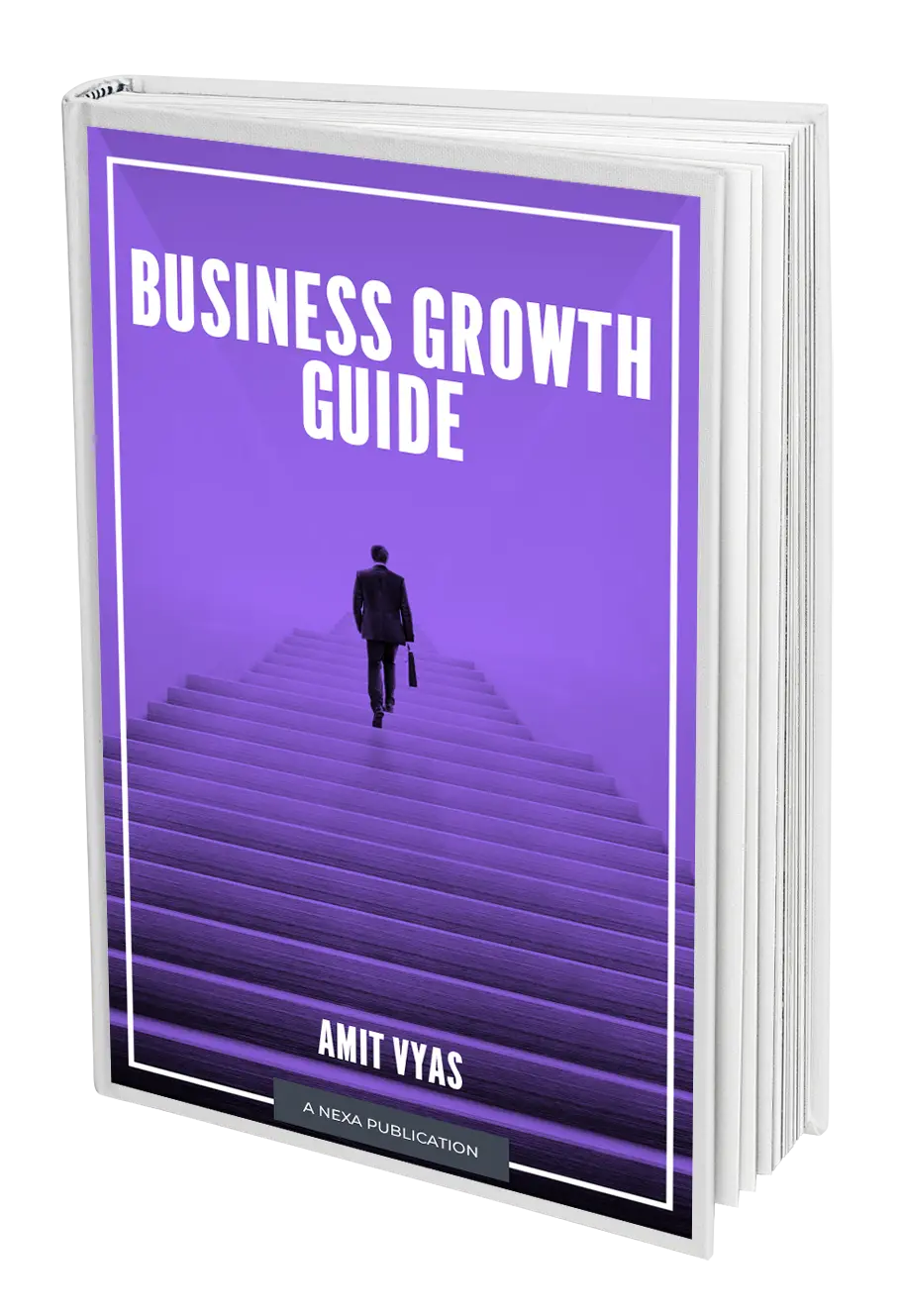 Stay Plugged
Subscribe to our newsletter and stay updated on the latest design stories, new projects and case studies.