Adding new and multiple languages to your website can be very challenging. Not just from a content perspective where both translation and meaning of words and sentences need to be considered, but also from a technical perspective.
Multiple language websites need to be created and tagged correctly so that search engines such as Google can understand what your business is trying to do.
Nexa has vast experience with multiple language websites and has created full sites in numerous languages including Arabic, Russian, German, Swedish, Mandarin, Portuguese and French. Not only can we take care of the technical requirements but can also assist you with translation and copywriting to ensure that the correct meaning and intent of your sentences are translated correctly. We can also provide independent proof-readers to verify translation quality before upload.
If you are looking for a reliable and experienced partner, please get in touch.
Website Translations from English to Arabic, French, Spanish, German & Mandarin
Having your website available in multiple languages is highly valuable yet challenging to achieve. It includes both a content perspective of considering translation and meaning, as well as a technical perspective for grammatical and intentional purposes.
Nexa has vast experience with multiple language websites. We've created full sites in numerous languages including Arabic, Russian, German, Swedish, Mandarin, Portuguese and French. We can also provide independent proof-readers to verify translation quality before upload.
Best Practices for Multilingual Websites
Offering your website in multiple languages requires an investment. Software is not able to translate websites in a way which accurately performs the job of a translator. By working with us at Nexa, we can ensure that your website translation also covers the following bases:
Integration: Offering other mediums (such as social media) in this language can be helpful for these users, whether or not you have your main content available in English. We also develop content marketing to meet the needs of the targeted customers (as it may differ from the English speakers), as well as incorporating the nuances of the language, such as localised terms or informal phrases.
SEO: We can create dedicated URLs for your website that include language detectors. This will ensure that the content is not considered duplicates by search engines. Tags also assist in determining the language and region that the content is intended for, thereby improving your SEO ranking. In addition to this, we will update and translate your metadata (such as keywords).
Seamless Design: For seamless appeal and functionality, Nexa presents one language present per page and ensures that navigation between the languages on the site is easy to see and access. Beyond this, we can assist you with providing support to your customers in the available language(s) too.
The Advantages of a Multilingual Website
Reach more people
Tap into more markets with website translation, which will increase your audience. There is a great advantage in being able to 'speak someone's language.' Multilingual businesses have the benefit of expanding their reach globally and gaining a valuable competitive advantage. With our help, you can reach undersaturated markets without language barriers. Translation services can improve the communication between your business and its customers, suppliers, employees and partners - a real asset that can serve you both internally and externally.
Become Localised
With the world's economic centre shifting towards the East and businesses trying to tap into global markets, you need to account for languages other than English to suit your audience. As much as it can help you with targeting more diverse areas by the language spoken, you can also tap into more niche markets that exist within these. Since various businesses have yet to tap into such opportunities, your business stands to gain. However, these translations need to be accurate and cater to localisations. In the Middle East, for example, our population diaspora is known to be diverse and complex, with 60% of the population speaking Arabic. Becoming localised in the region will improve the business's understanding of their target markets and cater to their specific needs better with local marketing strategies. This can have the knock-on effect of also increasing the trust and credibility of your business.
Improve your Rankings
A website's purpose is to provide value and information to your audience. Having a website available in different languages is an extension of this, which translates into better online rankings too. It will drive more traffic to your website and provide an optimal user experience. This results in higher customer satisfaction, thereby improving both your metrics and sales. With this, there are more opportunities to generate leads and conversions. Your business will improve its SERPs (search engine result pages) rankings.
Did you know?
People worldwide speak over 7,000 languages.
75% of the world's population prefers to buy things in their mother tongue language. Having your website available in a relevant language will, therefore tap into this desire and be able to meet more searches.
Most of the content available on the internet is in English, the world's global language spoken by 25% of the world. However, the majority of that figure are not native speakers.
The other most spoken languages in the world also account for being the languages most frequently found online. This includes Mandarin, Spanish and Arabic. Mandarin, for instance, is spoken by 1 billion people, yet it only accounts for 2% of the content online. Herein lies ample opportunity for marketers to capitalise on.
Offering your website in multiple languages will provide several advantages to your business. However, you will need tools and partner to do so. We at Nexa can help you with website design and development so that your business is equipped with language functionality to suit your needs. If you are looking for a reliable and experienced partner for your website translation, please get in touch with us. Book a meeting with us to get started.
IS YOUR COMPANY SET TO SURVIVE IN 2023?
Business Growth Guide in 2023
Economies, companies, and the world at large have witnessed massive changes over the last three years. It's businesses with the dexterity and agility to shift with the times that stay ahead of the game. At NEXA, we don't just want your business to survive in ever-evolving markets and business environments. We want you to thrive. NEXA's 2023 edition of the Business Growth Guide is designed to show you just how your business can achieve that.
The Business Growth Guide is filled with all the fundamental knowledge you need to orient your business goals for 2023, as well as the latest information about marketing, sales, service, and people. Put your business ahead with a copy of this valuable, free resource.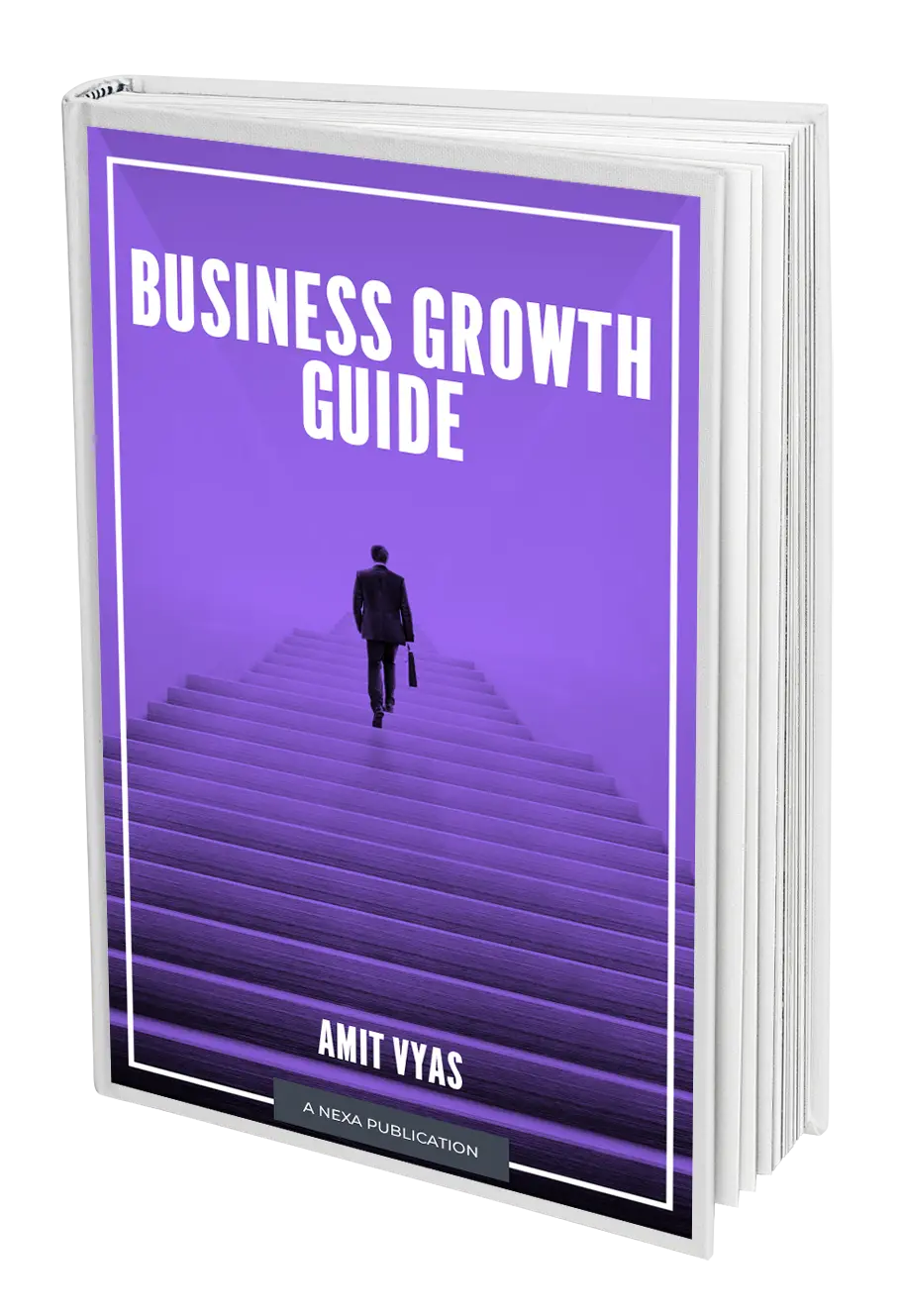 Stay Plugged
Subscribe to our newsletter and stay updated on the latest design stories, new projects and case studies.