As a Gold HubSpot Partner, the team at Nexa has created many websites using this advanced content management and digital marketing platform. HubSpot was formed over a decade ago offering advanced digital marketing and marketing automation features within its platform. it's the integration of these features within its content management and optimisation system that makes HubSpot website design and development so appealing. In short, the HubSpot CMS seamlessly integrates with Landing Page creation, Microsite creation, content marketing and digital marketing campaigns, email marketing, blog management, SEO, and advanced level tracking that allows you to measure the exact ROI of every single page of your website.
The HubSpot content management and digital marketing systems also offer next generation website personalisation and a FREE Customer Relationship Marketing (CRM) platform that helps you align your sales and marketing efforts with your website and other digital activity.
Why you should use HubSpot for your Website
HubSpot has the power to turn your website into a lead magnet and helps you attract buyers through Search Engine Optimisation, content creations, lead segmentation, email automation and more.
With HubSpot at the helm of your website, you are able to create content, optimise your content and site for the search engines, and share your website and content across all your social media platforms. Essentially, HubSpot helps you create the best website and digital marketing tactics and ensures you market your content and your business to the right consumer - at the right time - through the right platforms.
The Benefits of HubSpot for your Website and Digital Marketing Objectives:
Integrated Search Engine Optimisation: If your website is not optimised for the search engines, your consumers have no way of finding your business online. HubSpot has integrated SEO tools for your website and will help build your website authority, ensuring your content rises up the search engine result ranks. And we all know that outranking your competitors in the search engine results in key to website and business success!
Landing Pages for Lead Generation: Through HubSpot you are able to create landing pages for your website that are designed for lead generation and lead data collection. These pages are easily created through HubSpot and come complete with lead forms that collect user data and add this data to your HubSpot system for lead segmentation and lead nurturing campaigns.
Marketing and Sales Alignment: HubSpot is a one stop solution for all your digital marketing and sales efforts. This platform houses a variety of tools in a centralised location and in its single system you are able to close the gap between marketing, sales and service teams - ensuring all teams work together toward the same goal. On this platform you are able to build your website, launch digital marketing campaigns, track your leads and generate reports. Essentially, HubSpot turbocharges your business and all your online assets.
Inbound Marketing Solution: HubSpot is deemed the best inbound marketing software available. The software is able to track your revenue and keep an eye on all your marketing efforts (from SEO and content creation to social media and email marketing campaigns). With this kind of data available, you are able to grow your business effectively and reach the consumer in the right place, at the right time.
Track your Website Visitors: As HubSpot is a full Customer Relationship Management software you are able to accurately track all your website visitors and their interaction with your business in a single click. By understanding how your leads found your website, what pages of your website they visited, and their interaction with your business, you are able to develop relationships with them, nurture these relationships through lead generation and email marketing tactics - and in turn, make more sales.
Data, Data and More Data: In today's digital world, we all know that data is vital to business success. Data has the power to guide our marketing decisions and gives us greater insight into the consumer and what they want. HubSpot is dedicated to data collection and through this platform you are able to analyse and collect data from your social media, website, blogs, and related digital marketing campaigns. This kind of in-depth data gives you greater understanding of what your consumer wants, and helps you create a website and marketing strategy that speaks to the consumer and guides them through the buying cycle - resulting in greater sales and of course, business growth.
What we can do for you
We are proud to be the region's leading and only HubSpot Diamond Agency Partner and have been recognised as thought leaders and innovators within this field. If you are looking to generate leads, we can help. Contact Nexa today and drive highly qualified sales leads for your business.
IS YOUR COMPANY SET TO SURVIVE IN 2023?
Business Growth Guide in 2023
Economies, companies, and the world at large have witnessed massive changes over the last three years. It's businesses with the dexterity and agility to shift with the times that stay ahead of the game. At NEXA, we don't just want your business to survive in ever-evolving markets and business environments. We want you to thrive. NEXA's 2023 edition of the Business Growth Guide is designed to show you just how your business can achieve that.
The Business Growth Guide is filled with all the fundamental knowledge you need to orient your business goals for 2023, as well as the latest information about marketing, sales, service, and people. Put your business ahead with a copy of this valuable, free resource.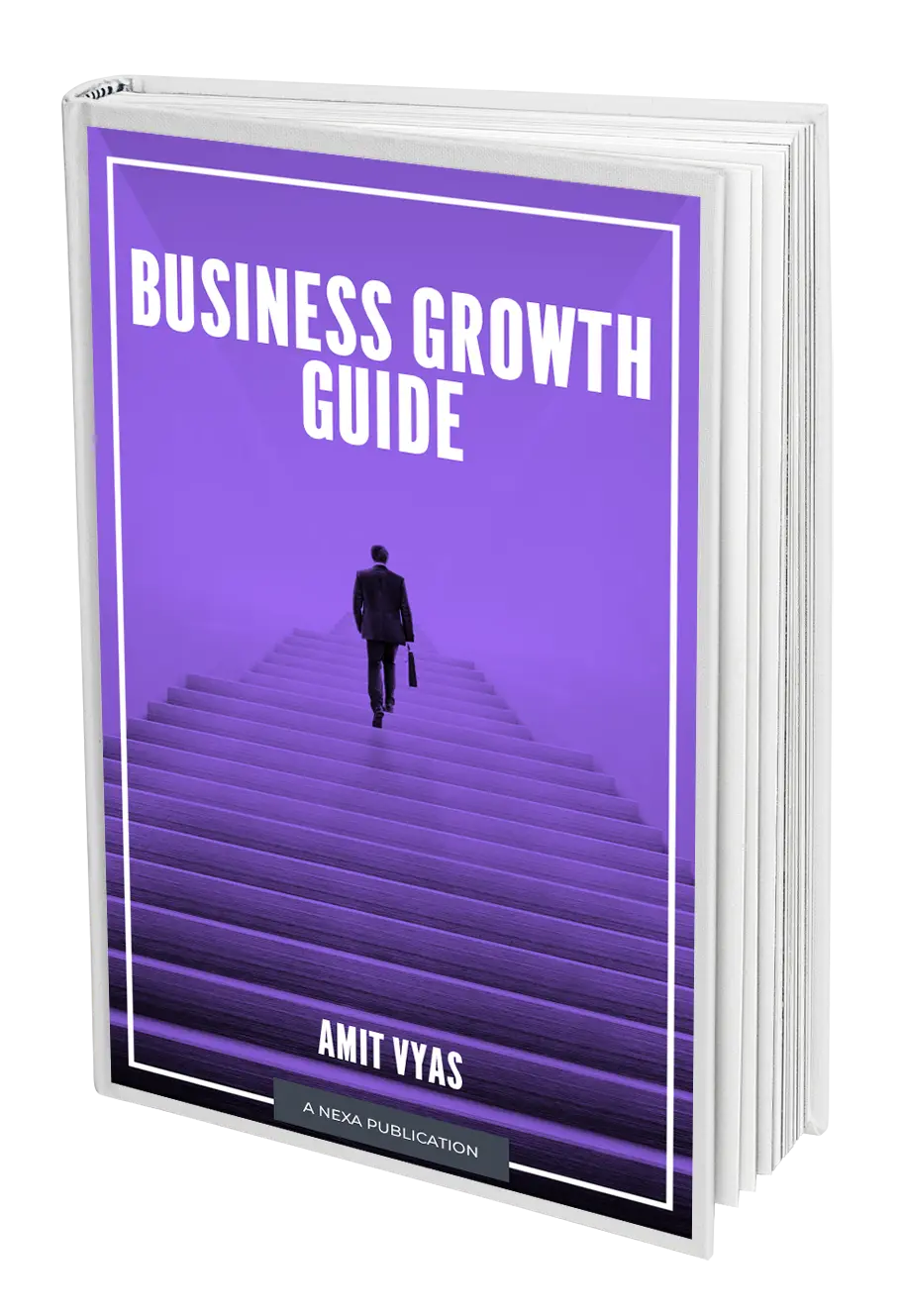 Stay Plugged
Subscribe to our newsletter and stay updated on the latest design stories, new projects and case studies.