The role of landing pages is often underestimated and almost always misunderstood. Put simply, if you have a landing page that you can drive website traffic to and if the landing page is optimized for lead generation, the number of new business leads that you can generate is literally unlimited.
Unfortunately, most businesses who engage in any form of online advertising often disregard the importance of having a optimized landing page that makes it easy for potential customers to connect and engage with your business. The smallest difference in conversion rates can mean a difference of hundreds of thousands of dollars (or dhirams) especially if your landing page receives high volumes of traffic.
At Nexa, we fully understand what makes a good or bad landing page and have many years of experience in understanding what works and what doesn't. So, if your company advertises online, whether it be in the form of PPC advertising or display banner ads, please talk to us and we can guide you in terms of making sure that your landing pages are correctly setup and optimized to drive new business your way.
What is a Landing Page
A landing page is a digital marketing tactic that is mostly used as a lead capture page. This destination page is a single website page that appears in response to clicking on an advert - be it through the search engines campaigns such as PPC or Google AdWords or social media campaigns. This page is designed to display specific information and drive a user to take a specific action
The Importance of Landing Pages
Landing pages are vital for successful lead generation and conversion. Here is why:
Search Engine Optimisation: These kinds of pages are designed to keep a user on your website for longer - and the search engines appreciate this, thus making you rank higher in the search engine results. And the more user friendly and easy to navigate they are - the better!
Lead Generation: A landing page is usually created for the sole purpose of lead generation, with a lead form placed strategically on the page.A lead form is designed to capture a users information - usually in exchange for something valuable for the user. That is: an informative e-book, newsletter, coupon code etc. The user will have to provide specific details in the lead form in order to gain access to the content. The information they provide is usually their email address or contact number.
Lead Nurturing: This helps for future lead nurturing campaigns and helps businesses continue the conversation with a lead - and ultimately turn them into loyal customers.
The Benefits of a Landing Page:
Supports your business goals: Offers a place for you to fulfill your objective.
Increases lead conversion: Drives a user to take a specific action which results in data collection.
Generates lead information and data: Helps you build your lead database for lead nurturing campaigns.
Generate lead insight: Provides insight into how your leads found you, and how they engaged with your website and content.
Increases search engine authority: Search Engines appreciate websites that keep users engaged, thus helping you rise up the search engine results.
Improves brand awareness and brand trust: Directing a user to an informative brand improves brand trust and helps with brand awareness.
At Nexa, we understand the user journey and will create landing pages that guide the user to take a specific action.
IS YOUR COMPANY SET TO SURVIVE IN 2023?
Business Growth Guide in 2023
Economies, companies, and the world at large have witnessed massive changes over the last three years. It's businesses with the dexterity and agility to shift with the times that stay ahead of the game. At NEXA, we don't just want your business to survive in ever-evolving markets and business environments. We want you to thrive. NEXA's 2023 edition of the Business Growth Guide is designed to show you just how your business can achieve that.
The Business Growth Guide is filled with all the fundamental knowledge you need to orient your business goals for 2023, as well as the latest information about marketing, sales, service, and people. Put your business ahead with a copy of this valuable, free resource.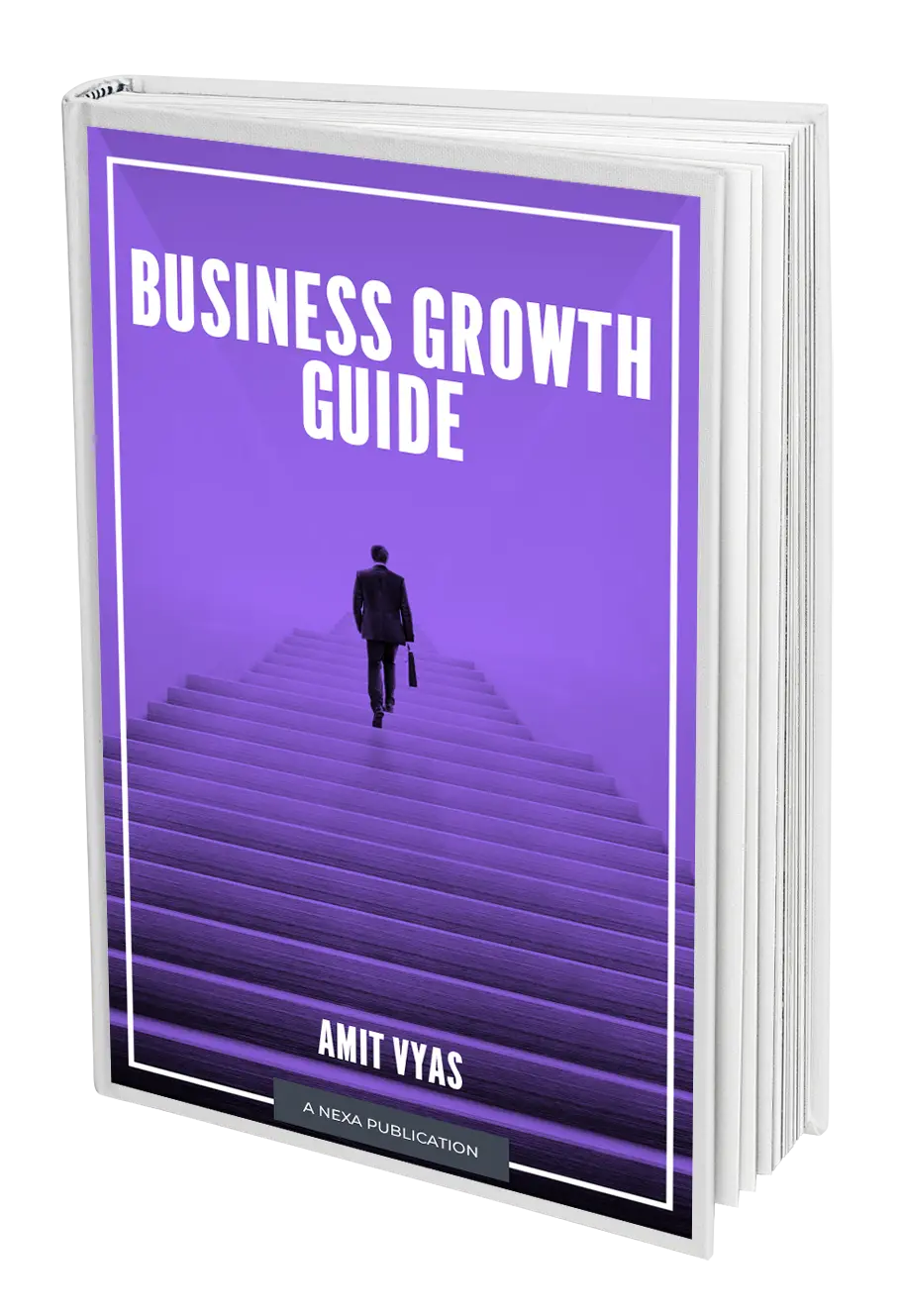 Stay Plugged
Subscribe to our newsletter and stay updated on the latest design stories, new projects and case studies.