The Evolution of Social Media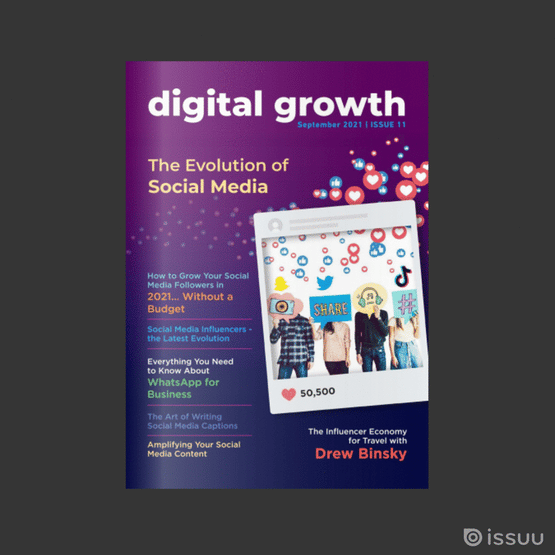 Accelerated by the events of 2020, digital transformation is in full swing. And this transformation has turned the tide in how marketers and consumers engage with, use and value social
media.
For businesses considering whether to begin investing greater efforts into social media marketing, the time is now.
The sooner you embrace social media channels and related trends, the stronger your brand and business will become. It is vital you keep moving forward in your social media endeavors because in today's digital society, staying still means you will be quickly left behind while your competitors rise up the industry ranks.
In this issue, we take a look at how you can use social media to grow your business better. We are also proud to feature renowned travel influencer Drew Binsky in this issue. Binksy unpacks how the events of 2020 affected his travel vlog and how he discovered creative ways to continue to live his dream and reach his audience. He also outlines the ins and outs of travel influencing and gives us insight into the life of a successful YouTuber.
We hope that this issue helps you gain greater insight into how you can use social media to improve brand awareness, lead generation, conversions, and ultimately your bottom line.
Would you like to contribute to the Digital Growth magazine? Contact the editor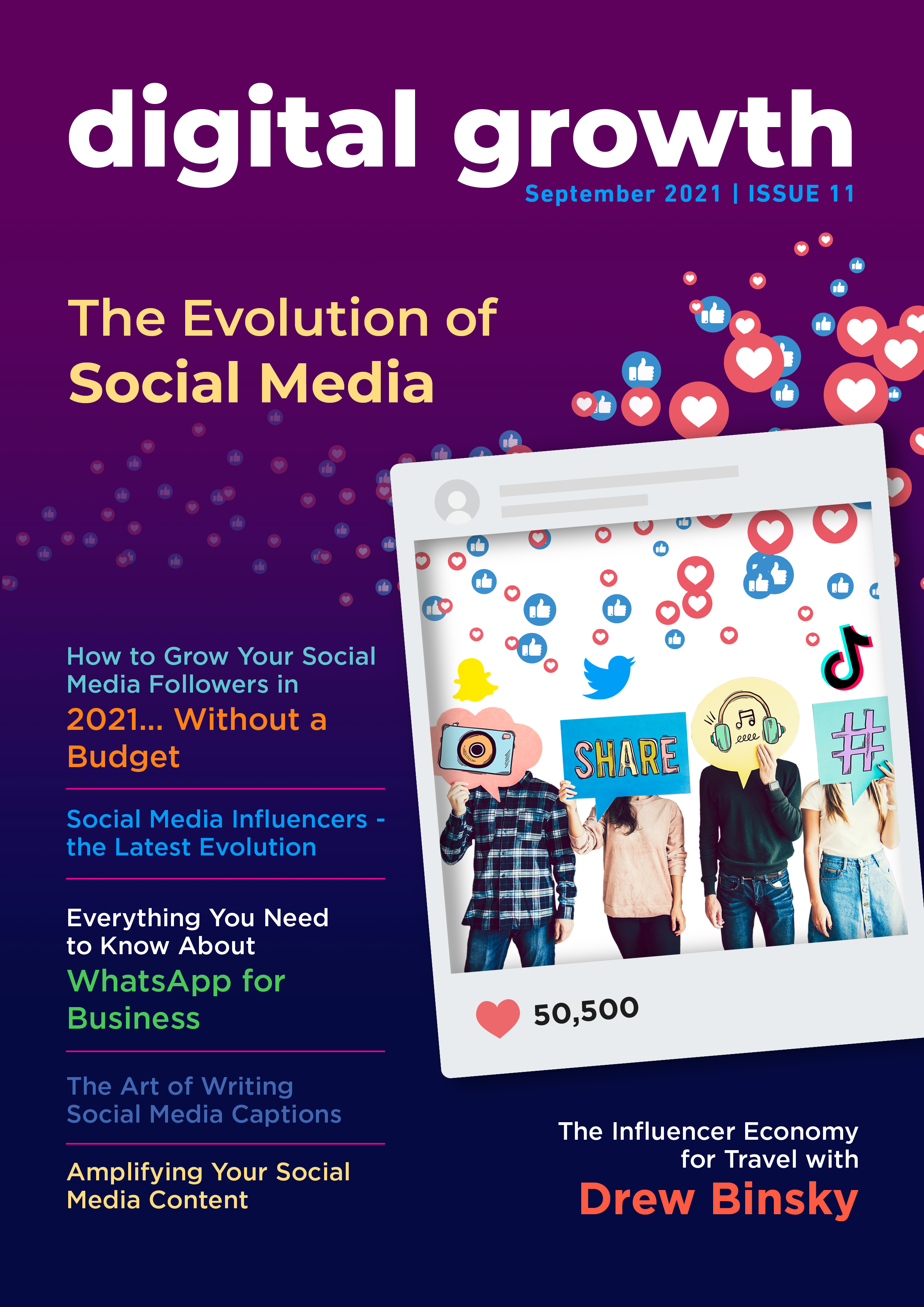 Register for our weekly Digital Growth Show Webinar - a weekly event hosted by Amit Vyas (Nexa's CEO) and Andrew Thomas (Nexa's MD)