The latest tech news, business insights and growth advice each week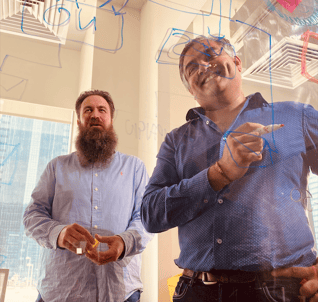 Season 2 of the Digital Growth Show takes on a slightly new format as Amit & Andrew share technology news, business insights and the latest growth tactics for business owners, marketing and sales professionals each week.
This week, the guys will discuss the challenges related to data for both business leaders and marketers. In a world where data is everything, businesses are faced with multiple challenges related to this.
The Data Dilemma
How should data captured, stored and used for marketing and sales growth?
Where does the line between data privacy and the desire for personalised brand experience lie?
Amit & Andrew will discuss this and more in today's show!
Join Amit & Andrew this week!
Register below - even if you can't attend the live show, we'll share the content later.